As a hairdresser, l am very picky and hard to please when it comes to highlighting my hair. You can say  I'm a perfectionist when it comes to hair and always giving clients satisfied results when it comes to their hair. At The Loft Fifth Avenue in The Dubai Mall, Senior Stylist Joanne from England, decided to take on the task of colouring my hair. Knowing what l want and my specific demands, I just sat silently on my chair and let Joanne work her magic. First off, she starts to mix the bleach, adding Smartbond in the mixture.
She spends 1-1.5 hrs highlighting taking small thin sections using L'Oreal Platinum Studio Blonde with 40 vol peroxide!
Being a natural brunette, I have to say that three months of not coloring my hair, it was time to cover those natural colour of dark brown visible on my root. What it needs is that extra lift of peroxide. Framing the face with a colour of Majarel 5 gives the end-look a nice reflect to the platinum.
After 20 min of processing and sitting under the climazon for approx 10 min, the color on my hair was ready to be rinsed off.
Joanne's assistant slowly removed the the foils – with no pulling of the hair of course – and gradually washes and rinses out the colour. She applies Smartbond pre-shampoo on my hair for around 10 min and not to forget some toner mixed Dia light 10.12 ,15 vol for approx. 5-8 min.
After drying and blowdrying my hair, I have to say I was satisfied with the overall result.
Sitting for 3 hours isn't quite a joy, but It was worth it! Beauty needs time! So here's to another three months.
Thank you Joanne!
Don't forget to check out my pictures below.
Before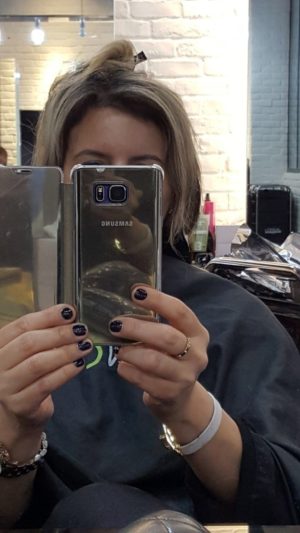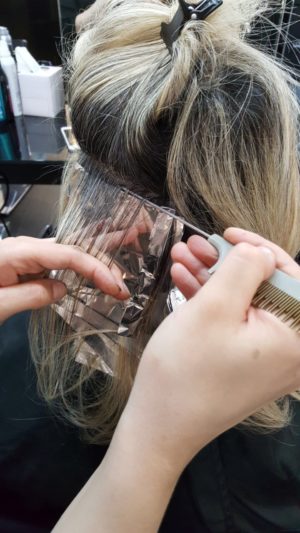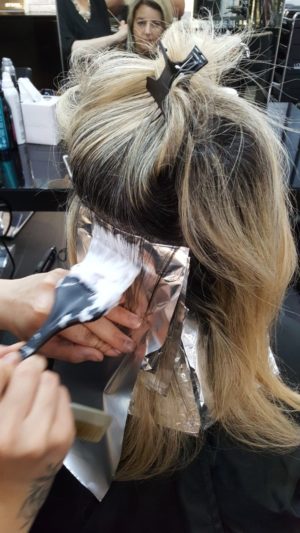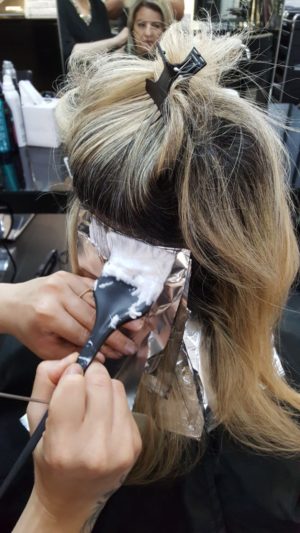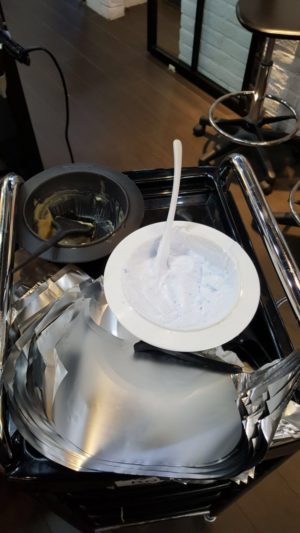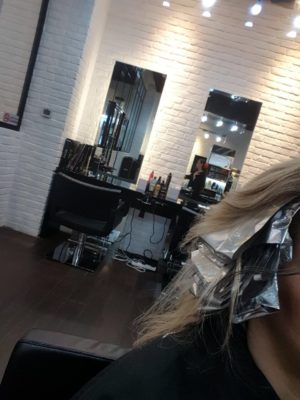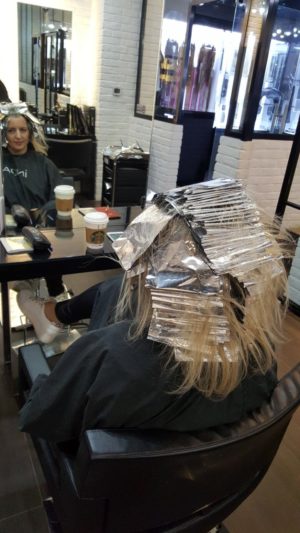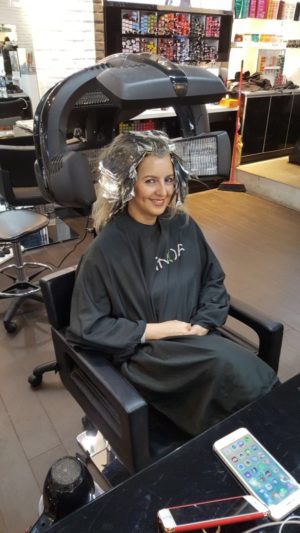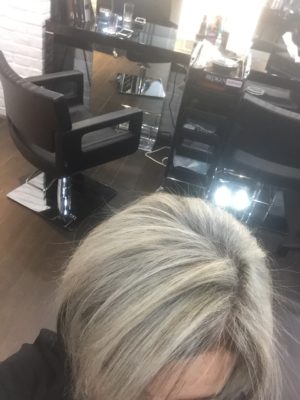 After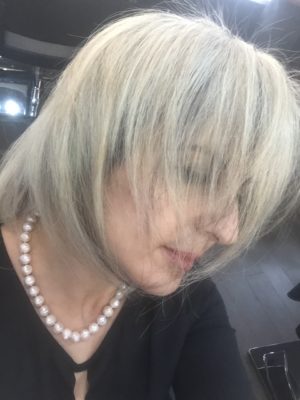 Hair salon:The Loft Fifth Avenue, Dubai Mall
Images by Romyet Khouri