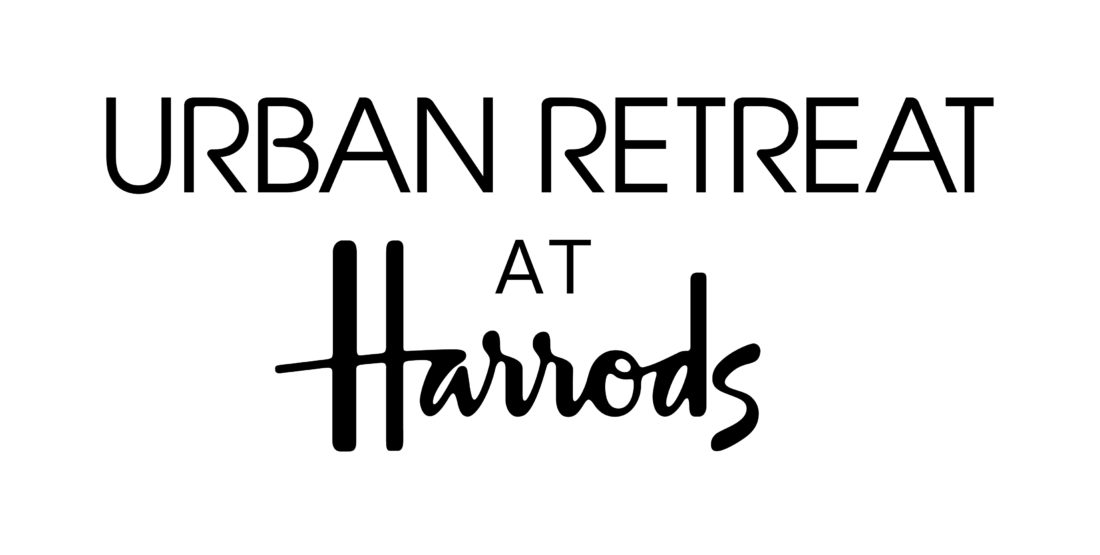 Ever feel like stepping into a hair salon, allowing the specialist to work their magic on your hair without worrying all the time if they're going to ruin it for you? We've all been there! Fear not, for Urban Retreat at Harrods is the answer to all your prayers. Ever since it opened its doors in 2001, it's known as being the ultimate hair, spa, and beauty destination in the world and the 'it' place for exquisite cuts and exceptions colour. With 36 styling stations,  Urban Retreat is the largest single salon in the world, leading the talented celebrity stylist Andrew Barton as its Creative Director. Don't know who to book for your next hair appointment? Well here's your chance. Meet the talented hairstylists at Urban Retreat Hair Salon: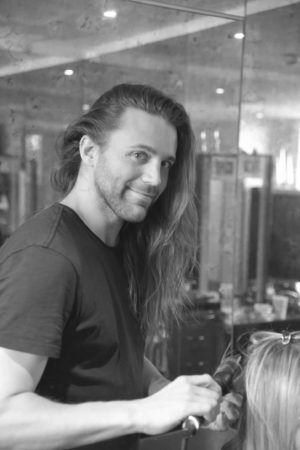 BRADLEY KING – EXTENSIONS SPECIALIST
"Making my clients happy with amazing hair transformations is my aim every day."
I always wanted to make a difference in people's lives and for as long I can remember and hair extensions were always something that intrigued me. After I finished studying, I worked in a Hair Loss Clinic and the experience was so inspiring because we were truly helping people who had experienced hair loss. I love creating the most immaculate and glamorous looks; from adding more length, volume or hair density and achieving the most natural result. It is very rewarding to see the results of my clients with their extensions and how it changes their lives.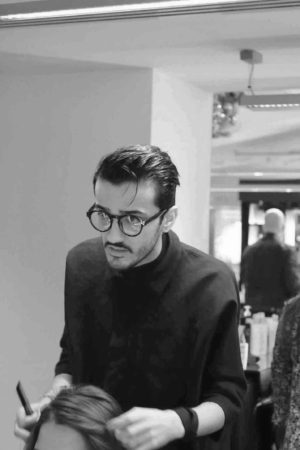 DAN ANDRE ALEXE – ADVANCED COLOURIST
"I enjoy working with my clients to create the perfect colour that suites their lifestyle and complexion."
I have always been passionate about fashion and hair as I think both complement each other very well. I previously worked for the Hobs salon group in London where I learnt many creative techniques including very elegant and sophisticated colour techniques at Aldo Coppola in Milan. I feel like now I can put together everything I learnt and offer the best colour advice alongside the best technique to my clients. Working at Milan and London Fashion Week has allowed me to develop my creativity and create extravagant and classic hair colours. The most important thing to me is that the colour suits my client's lifestyle and complexion and is done to perfection.
GEORGINA HA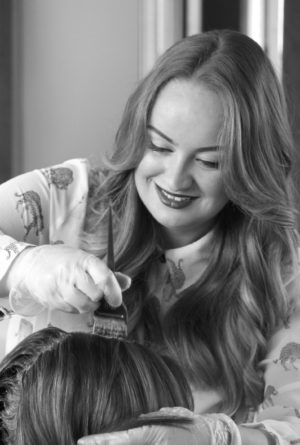 MILTON-HOPKINS – CREATIVE COLOURIST
"You have to be happy in your job; it's what makes it worth it! Being part of the Urban Retreat at Harrods hair team makes it very easy for me to be happy in my job."
Alongside as all the technical skills and creativity involved I also love the social aspect of my job. The client interaction is a great little addition to my work day each day. I'm a very artistic soul so being a colour technician is perfect for me! I love helping clients revive their hair colour and refresh their appearance to look younger, fresher and brighter. Alongside colour treatments I also offer the Brazilian Blow-Dry. Being a finalist at the L'Oreal Professional Colour Trophy in 2012 has been one of the biggest achievements in my career to date.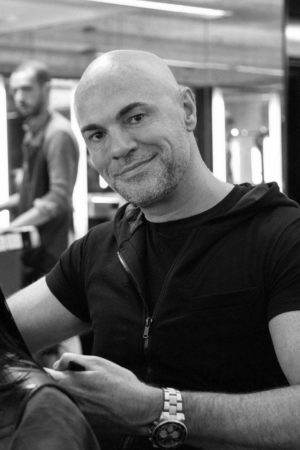 ANDRE VANOS BEEKO- CREATIVE STYLIST AND ADVANCED COLOURIST
"My area of expertise is definitely cutting hair, followed by Hair-Ups where I create dynamic, new shapes with my client's hair."
I was a ballet dancer for 15 years and stopped to be a hairdresser. I love hairdressing and everything about beauty and have now been in the industry for 25 years and still love it. I like to offer my clients something different – something dynamic. My areas of expertise are Blow-Dries followed by Hair-Ups and Balayage as I get to create dynamic, new shapes with my client's hair. My favourite part of the job is creating unique styles for my clients; it is amazing how you can change the way a person feels and looks with a haircut and colour.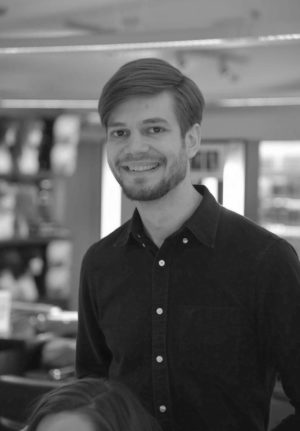 GABRIEL MACIUCA – STYLIST
"What I love about this industry is the way it constantly challenges my creativity and pushes the boundaries of my imagination. I like to brighten my client's day with my expertise."
I started my career working for an old barber in Bucharest. For a year and a half he was my mentor and taught me everything about cutting men's hair and wet shaving. Working for a barber like him trained me to be very precise with my scissors. What I love about this industry is the way it constantly challenges my creativity and pushes the boundaries of my imagination. The hair options for men and women are endless. In a way it helps me to improve my skills every day. My focus is my clients, I love doing men and women's hair by listening to my client's needs, I understand very quickly what they want and that makes me enjoy my work even more.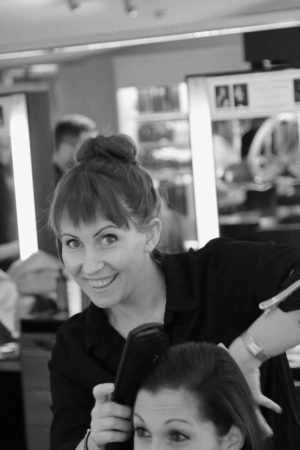 ROSIE HUNTER – ADVANCED STYLIST
"I love discovering new hair trends and creating fashionable wearable styles for my clients." 
Hair gives personality to each individual and I love the fact that everyone is different. What I love the most is doing makeovers and seeing how the personalities of my clients shine through. I have worked in the hair industry for 26 years now and I have been lucky enough to work with talented and very inspiring professionals throughout my career. This industry is constantly moving and at the forefront of technology. I have so many achievements I am very proud of; I worked on 'This Morning' and behind the scene for movies & TV Dramas and styling session for London Fashion Week. Bridal Hair is something I really enjoy doing because I am part of the Bride's journey and I develop a trustful relationship with my client.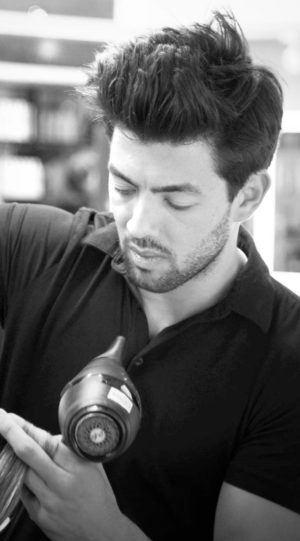 JOSH REES HOLE – ELITE STYLIST AND ELITE COLOURIST
"I treat each client individually and by understanding their personality and lifestyle I can create the perfect cut, style or colour."
I pride myself in specialising in all aspects of hairdressing. With a wealth of knowledge in cutting and colouring gained collectively from International photoshoots, at global competitions, including the 2009 Open European Championships in Paris and E4's The Great British Hairdressers where I became a finalist, to working with high profile VIP and Royal clients; my passion, drive and creativity pushes the artistic boundaries in a world where hair styling has no limits. To me everyone is different, I like to tailor cuts and colours to someone's personality and lifestyle.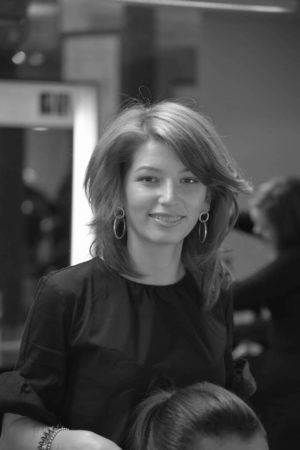 OANA ILIE – BLOW DRIER
"I have a special touch that makes my client feel very comfortable with me – making my clients happy is priceless."
I've always enjoyed beauty so last year I signed up for a make-up class at the London School of Make-up where the course included a week on hair. When the course ended, I decided to do a hairdressing course in Romania because I really enjoyed what I learnt in London. It made me realise how much I loved doing hair and wanted to work in the hair industry. I also did a course in vintage and bridal hair and learnt the importance of good hair preparation and now I can master any up-do. I am also an expert in blow-dries and hair treatments
What are you waiting for? Book now and you won't be disappointed!
At Urban Retreat, prices are based on the level of experience, skill and industry qualifications. A price list of all services they offer can be viewed on their website.
Appointments can be also made on their website  or by calling  +44 (0)20 7893 8333
You can follow Urban Retreat on:
Credits: Images and Bio provided by Urban Retreat UK