Attention All !! Urban Retreat has a new home….
Looking for a professional hairstylist and the perfect salon to get the 5 star experience while in Lebanon ? Well, some great news for you! London's Urban Retreat Hair salon has a second home in the cosmopolitan city of Lebanon. Get pampered and feel glamorous by walking into the Urban Retreat at Aïshti. You'll no doubt be walking out feeling fabulous. Just head to Urban Retreat!
Urban Retreat, London's go-to health and beauty super-salon, has found a second home at Aïshti in Antelias. Located 5km to the north of Beirut in the heart of Antelias the Retreat provides a guiding principle of quality and luxury all around.
Urban Retreat offers various luxury hair services and treatments from the best retail hair brands such as Christophe Robin, Philip Kingsley, Shu Uemura, Redken, L'Oréal and Kérastase. Services comprise hair cutting and styling, colouring, straightening and anti-frizz solutions.
Creative Director Andrew Barton visits the hair salon every couple of months, for training and scheduled hair appointments. To book an appointment with Andrew, it must be scheduled in advance as bookings are strictly secured.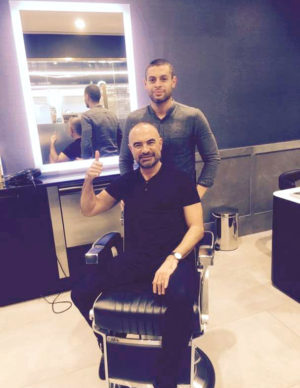 Before or after your hair styling, is also dedicated to hands and feet services through a selection of custom manicures and pedicures. The make-up salon is designed to deliver a unique and personalized make-up experience, inspired by the independent ethos of leading make-up artists. The facility includes special events make‑up, consultation sessions and bridal make‑up.  Naturally, no beauty salon is complete without waxing and laser hair removal services, including the state-of-the-art, award-winning Soprano Ice machine. The SPA also specializes in men's body care, including grooming, shaving, haircuts and laser hair removal. To top it all off, international make-up guru Ruby Hammer regularly visits Urban Retreat for private appointments and special training sessions
Meet the hairstylists of Lebanon's Urban Retreat salon …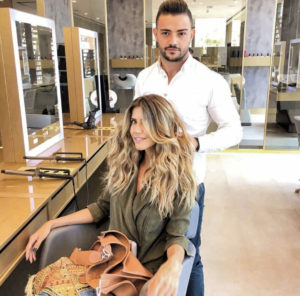 Eddie, 27, launched his career as a hairdresser in 2005. He has worked at the best hair salons in Beirut and is so passionate about the job that he sometimes stays at the parlour for up to 24 hours straight. His preferences include coloring and creating stylish cuts.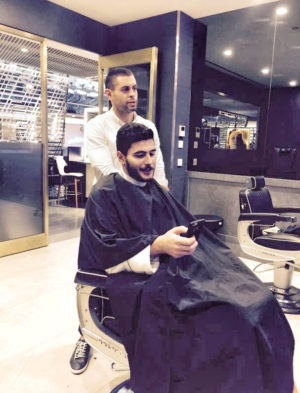 Konya, 31, began cutting and styling hair as a hobby. Two years later, determined to better his work, he trained with top hairdressers Jean Chedid and Wafic Saab, until he began incorporating his own skills, which garnered a lot of success
Hair appointments can be made by calling +961 4 711 940
Website: www.aishti.com
Address: Aïshti by the Sea, Antelias
Instagram: @urban_retreat_aishti
Credits:
Image and bios provided by Urban Retreat AISHTI