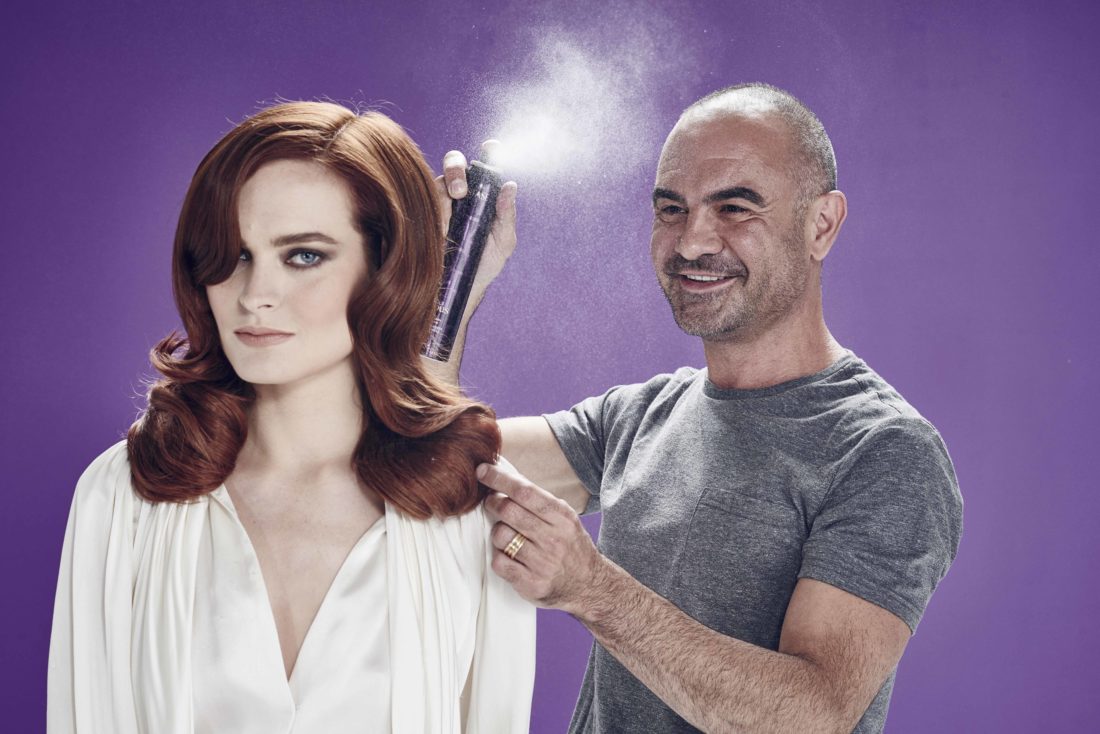 Source: Image provided by Urban Retreat at Harrods
Hairstylist to celebrities, Andrew Barton is a man of many talents. He's work has not only been featured in glossy magazine and on the hit makeover show '10 Years Younger' but he has also won  many awards including British Hairdresser of The Year and British Hair Icon. Creative Director at the prestigious Urban Retreat Harrods London, Andrew Barton leads a team of over 45 staff members. I had the privilege to interview him on everything from his career to his future projects. Read below my full interview with him …
"Hair is the outfit a women never takes off and when she has great hair, everything is possible its her crowning glory" – Andrew Barton
Andrew, can you please tell us about yourself and your hairdressing career? Who is Andrew Barton?
My career began with humble beginnings in my native Yorkshire as an apprentice and I'be been blessed that my work as taken me around the world styling hair from magazine front cover to training seminar but still my favorite aspect of my work is working with my clients and the team at the salon. My biggest inspiration comes from the team around me and the people that I work with and I'm passionate that as hairdressers we have the power to not only transform how a woman looks but how she feels about herself. Hair is the outfit a women never takes off and when she as great hair everything is possible its her crowning glory.
Being a Creative Director at Urban Retreat at Harrods, how has that been for you? How proud are you to be in this role?
I have the privilege of the leading the creative vision of the award winning team at Urban Retreat at Harrods. Every role comes with a responsibility and mine is to ensure the standard of hairdressing work that leaves the salon is on brand for our luxury reputation. Working with the teamto showcase and build on their skills is all part of my role while creating our signature hairdressing techniques, services and imagery. I work with the management team to ensure we are delivering the best possible service, services and hairdressing it's an honor to be part of such an incredible brand.
How would you describe Urban Retreat salon and how many staff are currently working in the salon?
Urban Retreat at Harrods is considered to be the ultimate hair, beauty and spa destination in the world. A beauty paradise with a range of luxury treatments and services as well as premium retail products from the worlds finest hair and beauty houses. We employ over 200 experts within the team across a variety of skills and service providers and are located on the top floor of the worlds most premium and reputed store Harrods.
You work with a talented team of stylists at a professional level, do you provide the training required to keep them up-to-date?
We create training plans for each of our team expertly delivered by the creative team. Each stylist receives regular on going training to up skill their skill set and refresh their repertoire with the latest techniques, trends and seasonal looks. The team meet regularly for creative 'Pow Wow's" and "Soirees" to ensure we are all delivering the core values of the brand. A structured training program is created for each individual through regular appraisals it's vital that we keep the team up to date but also delivering the brand philosophy of gorgeous front cover inspired hair.
Your skills and talent have been showcased not only in salons but also on well-known magazines and TV shows. Is there a difference when working with hair onset and in a studio compared to a hair salon? If yes, how so?
The demands of  creating hair style for a TV commercial, TV make over, editorial and salon styling with real clients are diverse and it's what keeps my working life interesting and inspiring. When a client visits the salon she as high expectation of her visit the same as fashion beauty director on a glossy magazine as expectations of the image to be created. I have learnt to hear the needs of each and every individual I work with and respect their needs this usually leads to a fantastic collaboration addressing their needs and sharing my knowledge and skill.
You have been awarded British Hairdresser of The Year and British Hair Icon. How did that come about? Has this, by any chance, changed your career in some way?
To be awarded the most prestigious awards in the industry is a very flattering achievement to be recognized by your peers is hugely satisfying. Having won these awards I realized very quickly that a huge responsibility came with the accolades that being of being the best that you can possibly be for the industry that you represent and it's this that drives me to showcase British hairdressing and it's people.
To make a hair appointment with you, how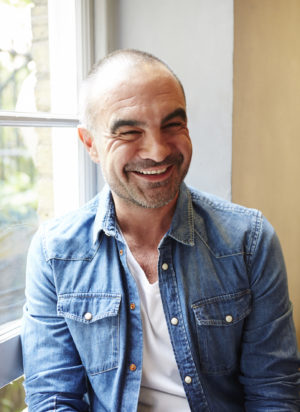 many months in advance is the waiting list and what part of hairdressing are you renown for?
I may be based at the worlds most luxury store and have a reputation to deliver superlative service and treatments but I'm a great believer in accessibility. For instance it's £250 for a hair cut and styling session with me at Urban Retreat but my signature hair care range is available on the high street at the supermarket for s snippet of the price. We keep a number of spaces free in my diary each month so clients can access my diary without booking months in advance. I never want to be so far that someone can enjoy an appointment with me and my team.
Your clients also include celebrities. Who has been your favourite? Do they have specific demands?
Throughout my career I have worked with many celebrities and it's always nice to meet someone you have admired from a far for their work. Celebrities often have various demands put on them when they are working on jobs often related to advertisers, agents and commercial projects, the key is often helping them to feel relaxed and that they can trust you to take care of them, make them look and feel good. I'm always cautious to protect the anonymity of my celebrity clients and with this in mind I have had the pleasure of working with super model to royal princess to Hollywood starlet to pop star, each client you work with his a human being with different emotions and it's vital for me to make sure we have a nice time working together.
Do you follow any of the latest trends and implement it on your customer's hair or do you have a specific personal style or a signature style that you like to stick to?
Having a personal design ethic is important to any designer and for me it's all about hair beauty. Hair with health, shine and vitality it's not about length or color but about suitability. I've never really aspired towards to overly trendy or funky hair for me it's all about gorgeous feminine hair.
How are your hair products different from others in the market? Is there anything unique about them that makes consumers wanting more?
The decision when we created the range 10 years ago to create a value led range with great benefits. I have always worked with professional products at the salon like Kerastase and have endeavoured to create a range of value priced products for hair with some of the hallmarks of most luxurious brands. At Andrew Barton hair care we have formulated the range with Moroccan Argan Oil to give maximum moisture to the hair and Pro Tech Shine complex a shine benefit derived from Vitamin E and Soy Protein to give hair vitality.
Do you have a favourite hair product from your range?
I love working with the chemists to create my award winning hair care products and we work closely with our customers to give them a collection of products that meet their needs.
Throughout your professional career, has anyone influenced you or gave you advice that stuck to you till now? Who inspired you to become a hairstylist?
I think the best advice I ever received was during my apprenticeship when I was taught that OK as a standard wasn't, it meant it was not good enough. This advice inspires me through all l do. For instance if a client says it's ok it means she is not coming back for more.
What is the most challenging and rewarding aspects of your profession?
My challenges are to ensure that my team get the best from their work so that they are successful, inspired and fulfilled. I've always been motivated by helping others to achieve their best and fulfill their goals.
What advice would you give hairdressers or aspiring hairdressers to be in your shoes and reach for success?
I think it possibly comes back to the advice I was given as an apprentice to never accept OK as a standard it's just not good enough, that means sometimes running that extra mile rather than not caring enough to give it your all but it's a lovely motivating philosophy to have.
You have worked in the hair industry for over 25 years, what is the best lesson/advice you have learned along the way?
Team is everything, surround yourself with great people who share your vision, dream, ambition, philosophy and you share there's. No one mans efforts are ever as good as a teams. Pulling together sharing responsibility and doing your best to make sure that responsibility is delivered to the highest standards.
Any plans or exciting new projects that you're currently working on you can share with us?
I'm overjoyed to be creating my own exhibition to be launched in February 2018 in my native Yorkshire called "Beehives Bobs and Blowdries" the exhibition will narrate the cultural, historic and iconic references of hair and hairdressing over the last 50 years. The exhibition which I have created with a professor of fashion and beauty journalism is set to tour nationally and internationally in the coming years and is a wonderful show case of the meaning and evolution of hair and hairdressing.
Thank you for taking part in this interview. Is there anything you would like to add or share with our readers that we haven't covered?
My work is a joy and as brought many rewards to my life but on a personal level I'm delighted to work with The Princes Trust as one of their ambassadors working with young disadvantaged young people helping them to achieve positive results and transform their lives. I have just completed my 5th London Marathon raising awareness and funds for this incredible charity.
You can follow Andrew Barton on:
Interview by Romyet Khouri
Images provided by Urban Retreat UK