Hair Talk with Founder & Managing Director of EIDEAL Haysam Eid

A former hairstylist, Haysam Eid had a clear vision of launching his own company, with his extensive knowledge of the hair and beauty industry. Now, he is the Founder & Managing Director of EIDEAL, an acronym for Excellently Ideal. His products have even reached international borders, with the best hairstylists and beauty bloggers such as Jen Atkin, Sarah Angius and Joey George currently his customers. I had the pleasure to interview him to know more in-depth about EIDEAL and his thoughts on hair and the industry .
Haysam, so you're the Managing Director of EIDEAL. Can you start telling us a bit about yourself and your career?
I am a former hairstylist who decided to take my entrepreneurial skills to the next level and to take a chance by starting my own company EIDEAL.
While working as hairstylist, I came to the realisation that the market was lacking professional tools that are of high quality and this is how EIDEAL was born.
I studied hairstyling at Toni & Guy in London. In 2006, I also became the only hairstylist in the Middle East to have successfully completed the prestigious L'Oreal Professional Color Specialist Degree back then.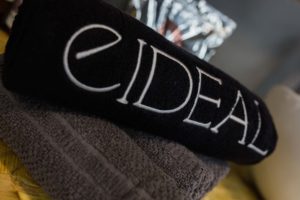 What is the name behind EIDEAL? What does it represent

The idea behind the name EIDEAL derived from my family name. In addition to containing my family name, EIDEAL stands for Excellently Ideal, the metaphor which our tools are described with.
Being inspired by your father and idol Younes Eid owner of Salon Younes Eid in Beirut/Lebanon, what can you share growing up in a salon atmosphere and what advice has your father shared with you?
Since I was young, my father was the figure I looked up to. Growing up in a salon atmosphere, I have always sensed that this is the industry that I want to be working in and so it happened.
My father has always been very supportive while also pushing my limits to excel and stand out. His advice to me has never changed from an early age and it is to believe in myself.
"Salons are being constantly on the hunt for new products which they see on social media that are being internationally used which definitely also allows us to step up our game."
Can you explain the Eideal- Santi Business Leadership program and how can it help clients with their businesses?
EIDEAL is committed to offering our salon partners the best possible business service and support. We are proud that we have started to offer them business tools and critical leadership strategies that will allow them to take their business to the next level of success.
The EIDEAL-Santi Business Leadership Program is an exclusive program which has been offered to a select number of EIDEAL's VIP salon partners and that took place over the course of a year. By pacing the program over a 12-month period, it allowed the salon owners to implement changes gradually. The Leadership Program consists of fast-paced intensive seminars, one-to-one coaching sessions and webinars, offering proven business strategies and smart tips to enhance business excellence. We have now reached the end of the program, and only three of the attendees will have had the opportunity to enter the EIDEAL Business Leader of the Year Award after.
The winner of this award will be announced in October and will receive a tremendous accolade, one that will ensure that their professional profile and the reputation of their salon business is enhanced throughout the region.
In a nutshell, this unique program offers salon owners the chance to develop their leadership skills, manage their time and resources, and plan for strategic success, developing improved operational team work and excellent customer service, giving them an edge over their competitors.
You are the official distributors of which famous brands? Are there any brand collaborations happening in the coming year?
EIDEAL is the official distributor of the renowned Italian Hair Care Brand, Davines.
Davines is considered to be one of the best hair care brands in the world which makes me really proud of the accomplishments that we have achieved so far and also keeps me motivated to work more and to accept any challenges that come my way with an open heart.
EIDEAL is also the distributor of the renowned American Brand, Amazon Keratin.
It is known to be the safest Keratin on the market due to the low level of formaldehyde found in its range of Keratin Treatments while preserving the quality and great results.
"No matter how minimal the vibe or trend is, hair tools and products are a must, and that's where we come into play."
Do you see foresee any great changes in the hairdressing industry? What do you find that hair salons are demanding today compared to 5 years ago?
The hairdressing industry is undoubtedly evolving. One of the main contributors to this evolution is definitely social media, the tool that is transforming all industries and everyone's life as well. Salons and also freelancers are currently looking into growing their following and highly investing in anything possible that will help their accounts grow. This will not only help them generate profit but to also in parallel gain a tremendous exposure with the click of a button. In parallel to that, salons are upgrading their standards by investing in their staff's training and hence are always asking for more. However, it does not stop here. Salons are being constantly on the hunt for new products which they see on social media that are being internationally used which definitely also allows us to step up our game.

You have participated in many hair and fashion shows, can you share your collaboration with them?
The fashion and hair industry are highly related and we cannot imagine one without the other. No matter how minimal the vibe or trend is, hair tools and products are a must, and that's where we come into play. We have indeed participated with the region's most prestigious fashion event, Fashion Forward Dubai. During the event and for the past three consecutive seasons, the EIDEAL tools were the only tools that are being used backstage to bring their hairstyles to life. This partnership has allowed EIDEAL to step foot into the fashion industry and gave the brand a major awareness amongst all the beauty and fashion insiders.
What three products/tools do you think that hairstylist should always have in their hair tool kit?
A hairstylist's main armor is his/her scissors. A high-quality pair of scissors is the main deal as it is the tool which allows him/her to release their creativity and work a magic that will sometimes change their client's life and outlook. The next two come hand in hand as they are the tools that will complement this magic and polish it. A hairstylist's kit should definitely include a high-end yet practical hairdryer and a very high quality round brush that feels good on the client's hair.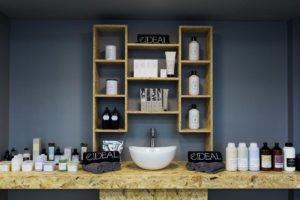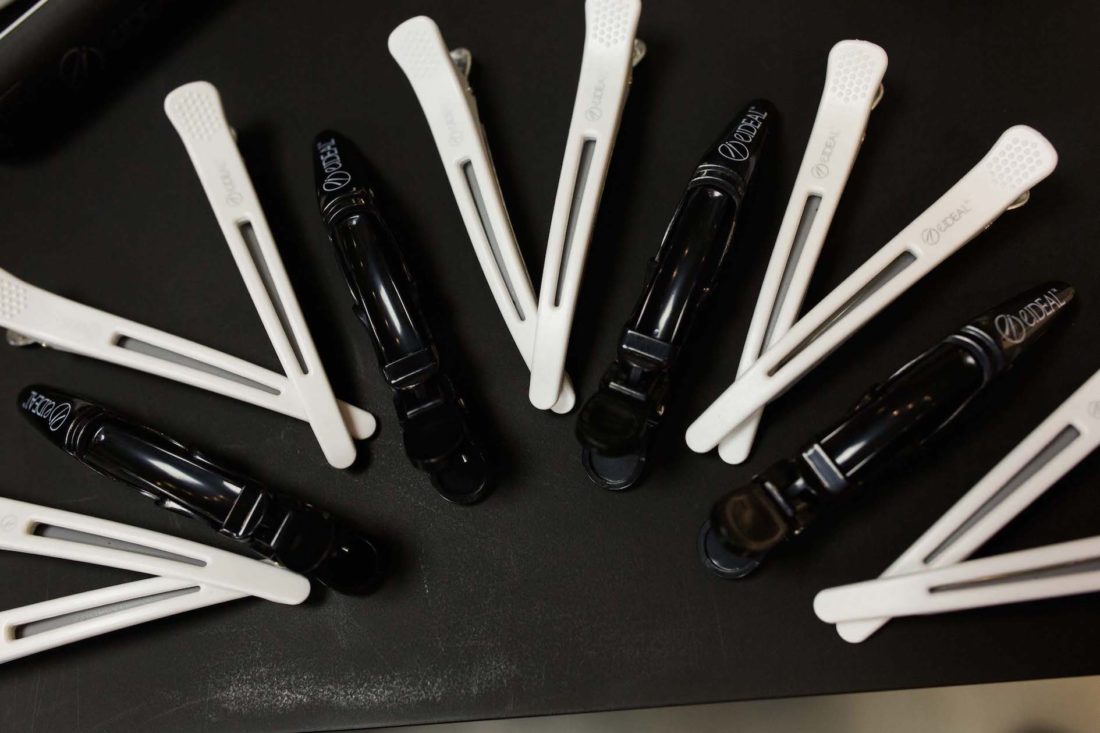 Ceramic brushes are a big demand in today's hairdressing industry. In your opinion, do you think that the Natural Hair Brushes are still used today?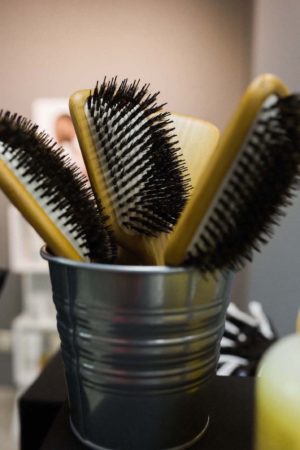 Although Ceramic Brushes are the it brushes nowadays, but one cannot also simply get rid of staple and classical tools that have been in the industry for a while now.
Although our best-selling brushes are the Ceramic ones and we are in fact known for them on an international level, we do have a range of brushes with natural hair bristles as it has many different benefits to one's hair and scalp
Your Amazon Keratin Treatments come in a different keratin level. Who can benefit from each and what are your thoughts on alternative keratin treatments that don't contain formaldehyde?
The special feature of our Amazon Keratin range is that it caters to all hair types. We have a specific treatment for every hair type that will help the client to achieve varying results.
As for the formaldehyde free keratin treatments, we do have the ONE Protein Treatment as part of the range. However, it does not straighten the hair but rather nourish it and gives life back to it.
We are currently closely working with the Amazon Keratin R&D in order for us to develop a formaldehyde free treatment which in addition to nourishing the hair, straighten it as well.
What do you want people to know about you and your products that we may have not discussed?
The EIDEAL tools get tested not only by our R&D department but also and most importantly at salons for at least a year for us to test the quality and their longevity. This allows us to hold on to the promise that we give to our clients and also to provide them with facts that will surely not deceive them.
What has been the highlight moment of your professional career?
Despite EIDEAL's great success locally, the highlight moment of my professional career would definitely be the fact that the brand is now being used internationally by the world's best hairstylists and beauty bloggers starting from Jen Atkin, Joey George and Sarah Angius to name a few. I consider this to be as a tap on my shoulder and a reassurance that our quality and tools are indeed one of the best and able to compete with other International Brands.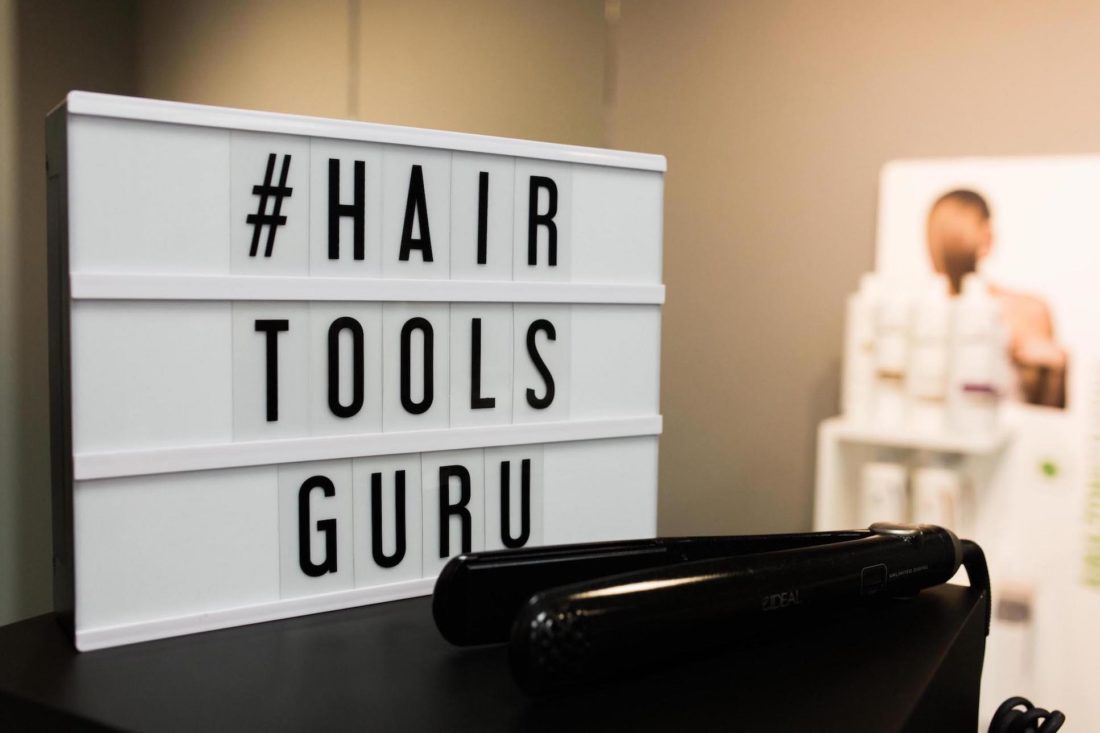 What's your favourite hair product or styling tool that you cannot live without?
On a personal level, I cannot live without my SwiftBlade Clipper from EIDEAL. The only way to keep my beard on point and maintain my professional look. Another major part of my grooming kit is the Davines Forming Pomade which keeps my hairstyle perfect throughout the day.
What do you do in your free time when you're not working? 
I am a devoted show jumper who takes his hobby very seriously. When I'm not at work nor with my family, I always find myself at the Equestrian Club rehearsing for the coming competitions.
You can follow Haysam Eid on the below social media platforms:
– Snapchat: haysameid
– Instagram: @haysameid
– Facebook: Haysam Eid
– Twitter: @haysameid
Interview: Romyet Khouri
Editor: Samar Khouri