Tom Chapman: The Hairdresser behind The Lions Barber Collective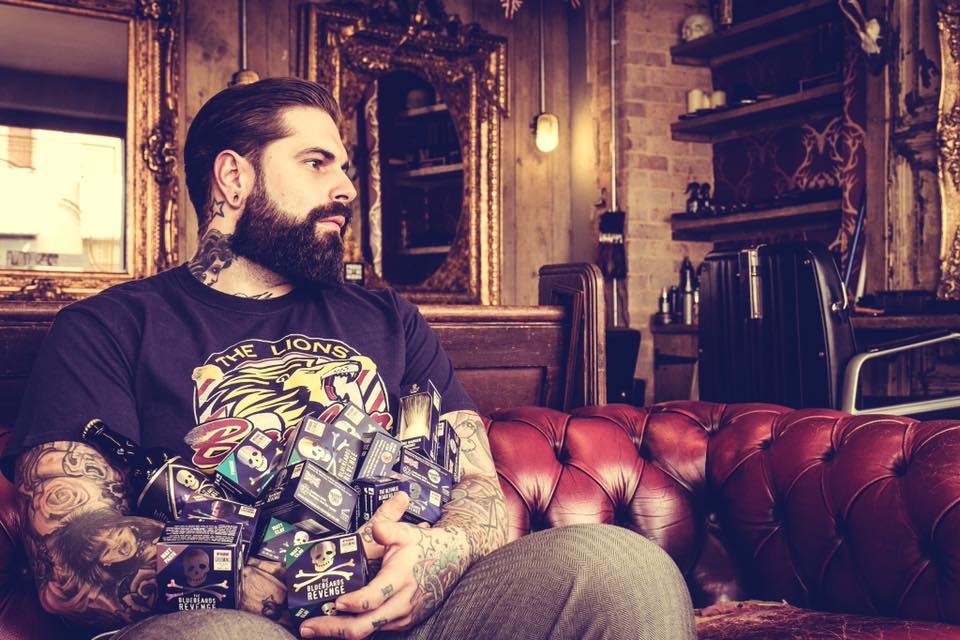 Tom Chapman is the hairdresser who has turned his barbershop into a non-judgemental, safe haven for men to discuss and talk with him about their mental health. The award-winning barber decided to set up "The Lions Barber Collective" to raise awareness by talking about suicide and mental health issues and educating barbers to "recognise, listen, talk, and advise"clients. Get to know Tom, who received a Points of Light for his volunteer work from the UK Prime Minister Theresa May.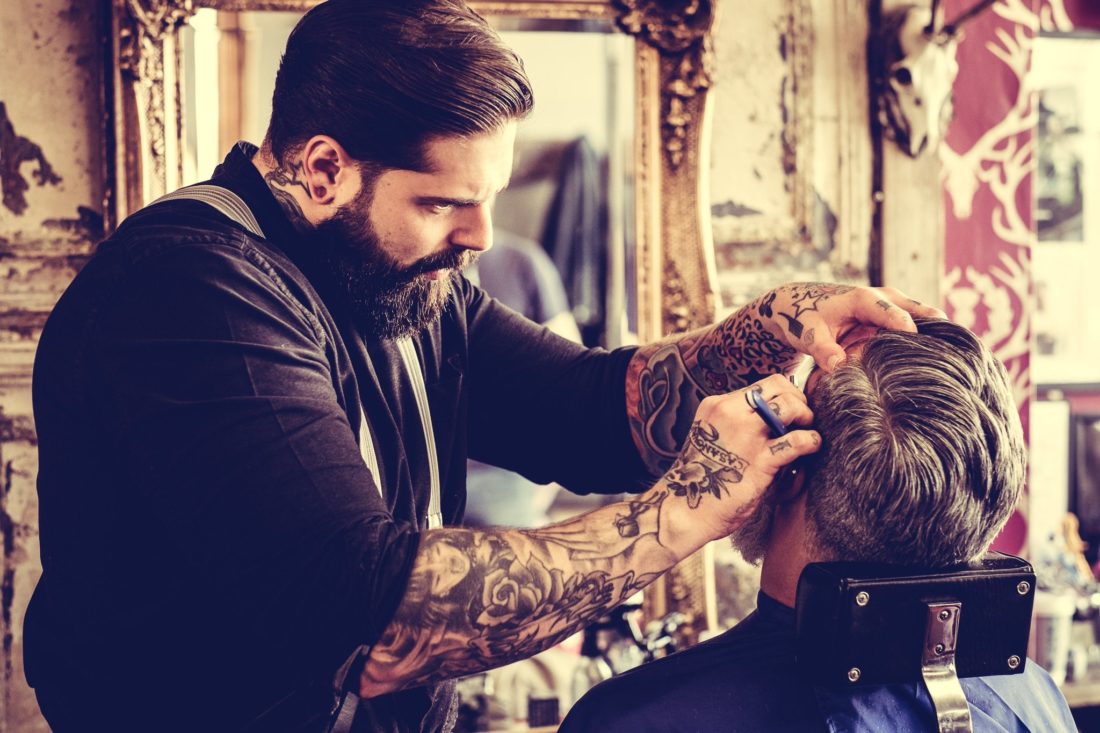 Who is Tom Chapman? Tell us about yourself and your career.
Tom Chapman is an award winning barber-Started career with Toni & Guy 15 years ago learning the discipline of structure, sectioning patterns, guides and scissor over comb. Tom taught himself barbering because of the love for mens hair and alternative styles which required clipper work.
Tom opened Tom Chapman Hair Design in Torquay, UK in 2011 and began educating 2 years later, since then Tom educated all over the UK, USA, Brazil as well as being on stage across Europe reaching the finals of many national competitions including Wahl Barber of the Year.
Tom works with many top product brands to help test and develop the latest products before they hit the market, as well developing 'how to' videos and images. Tom is a multi published session stylist and has even had his work grace the front cover of industry magazines. In September 2015 Tom founded The Lions Barber Collective, which started as a group of international barbers raising awareness for suicide prevention. It had developed to become much more and now campaigns for the awareness of mental wellbeing and suicide prevention as well, believing that the barbershop is a great, safe place for men to talk. Tom has featured on BBC TV and Radio, Channel $, Fox News (USA) and multiple appearances in national press. They are also developing Barber talk, a form of suicide intervention and mental health awareness course designed for barbers.
Tom has received a Points of Light for his volunteer work from the UK Prime Minister Theresa May as well as reaching the 2017 Creative head's Most Wanted Finals this October.
Can you tell us more about your salon décor, staff and clientele?
We recently refitted the salon, we kept the "Industrial Baroque" style however we changed a few colours and put fresh wall paper up keeping a strong heritage feel, We also added a few things that had been missed initially, such as extra plug sockets, improved lighting and a more suitable desk. We also added a entertainment bar with tablets to keep kids busy or allow people to check news or social media.
"I love having my Dad in the chair. It's really nice to spend some time with him just me and him with no interruptions or serious business conversations. I always really enjoy cutting his hair, not for the hair and beard but the quality time together."
You are the founder of The Lion's Barber Collection. How did it come about? What was the purpose behind it?
The purpose is to raise awareness for mental health and suicide prevention, provide a safe place for men to talk and then we are developing training to enable and educate barbers to listen and signpost their clients. It started as a look book of mens images from top barbers all over the country to raise money for charity and I lost a friend to suicide, yet knew nothing about it so I knew there needed to be more awareness.
How does it help people in need and how can people participate and help support this group?
We personally have a Lions Walk which we hold in the area once a month that anyone is able to attend and we all support one another and it also helps those in isolation get out of the house in a safe environment. We also have The Lions Den drop in support once a month in the shop which we are now rolling out globally, if you want to have a Lions Den in your shop/salon then please contact us at info@thelionsbarbercollective.com and we can help you set that up.
We also just provide a listening ear, the biggest thing I have done is let people know that it is ok for people to talk to me.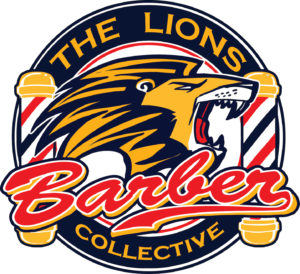 How long did it take you to set it up?
Well, it started out as a one off look book and it has grown from their organically, this is not what I set out to do but I have had so much support and ideas and passion for the cause that it has grown and grown into what it has become today. We are about to get our Charity number so that is HUGE for us as well has finalising our training program with the samaritans that should be available soon. Who knew it would big this big when it was announced on sept 10th 2015.
The Logo, The Name, you carefully chose the name. Can you share with me the meaning behind it?
The Lions Barber Collective came together originally because there were barbers from all over the Uk and Ireland so it was suggested by Paul Mac that we use the Lions like the rugby. When I thought about it it worked on so many levels too! A strong masculine animal, yet nothing without his pride supporting him. A mane of hair any man would be proud of with a roar that can be heard for miles and a national symbol. From that we have come up with and used "Lion's Den" "Lion Kings" "Lion's Roar" and Pride too for many different events etc it just seems to fit so well!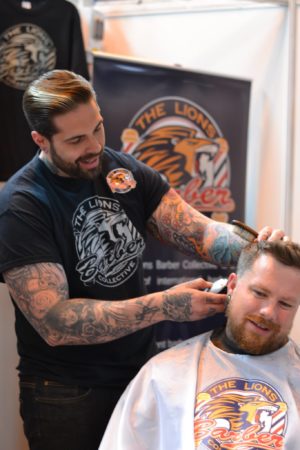 How important is it for a man to be comfortable in the Barber's chair, while having their haircut and to listen, talk and SIGNPOST clients.
I think that most men feel comfortable with their chosen barber otherwise they wouldn't let them cut their hair. Often there is a lot of trust in the relationship however the barber and client rarely interact socially outside of the barbershop. this enables the client to feel comfortable due to the confidentiality.
How do you manage between working full time in the salon, educating, and running a support group? What are your commitments and responsibilities?
Time management is key along with preparation and a great team. You also have to make sure you make choices and look after yourself. I will give you a little exclusive now, I am actually selling my shop. It has been a difficult decision that I have had to make but The Lions and education have taken me away from he salon more and more and with a young family too I have to be conscious of them and I want to spend time with them also, they are a priority. So the decision was made and the change of hands is going through now. I will still work at the salon but limited days and concentrate on The Lions and education in my work life and free up time to see my family. It is a very exciting time with some huge things on the horizon on a global scale so who knows what is next?
On your website, you have mentioned many hairstylists, 'The Lions Barber Collective Artistic Team Members'. How do they collaborate with you and this support group?
So the Artistic team on the site are the original stylists that collaborated for the Look Book and that Artistic team has grown and changed and evolved into lots of different roles that we have had to develop as we want to be a charity. The Artistic team has come together at different events to do demos etc and will continue to do so. I like to offer that opportunity to up and coming barbers rather than the same faces we see all the time, its a great opportunity for some of these guys and they are truly so excited to be part of it.
If you could have anyone in your barber's chair, who would it be and why?
Maybe I should say something profound or say some celebrity and many names to come to mind, but I love having my Dad in the chair. It's really nice to spend some time with him just me and him with no interruptions or serious business conversations. I always really enjoy cutting his hair, not for the hair and beard but the quality time together.
Can you name some of your achievements and awards you have received?
Well one of my biggest achievements I would say would be opening my salon that has allowed me the freedom to be able to take matters into my own hands, doing photoshoots, entering competitions, education, travel, published collections, brand development, product and tool testing, consulting, being on national TV both here and USA, stage work etc all wouldn't have been possible if I hadn't opened the salon. Most recently I think my big achievement is writing a book, called 'The Barber Boom' which is in the process of being edited at the moment and hopefully will be on sale by the end of the year.
Your recognition from Prime Minister Theresa May, who awarded you 'Points of Light Award', how has this changed the awareness?
This was a huge surprise and I was extremely proud to have that awarded to me, something I never expected at all. I think it definitely helped raise awareness because the story was covered by many different sources allowing us to reach more people. The more people read or see the less the taboo becomes.
What inspires you the most? Is it people or personal experiences that bring out what you express in what you are doing?
The loss of a friend that may have been prevented is the biggest driving force for The Lions, however the constant people coming to me and opening up or confiding in me and support from all over the world gives me the confidence that what I am doing is right and good. I just want the network to grow and help people all over the world.
What motivates you to make changes that are positive?
I am always learning and trying to grow so that I stay constantly motivated. Whether this is listening to audio books and podcasts while travelling/driving/exercising or keeping up to date with latest styles and trends when it comes to hair by scrolling through instagram or watching youtube videos. you cannot stand still, you must constantly evolve and I honestly enjoy looking for the next big thing all the time.
What has been your proudest moment and biggest accomplishment so far? What special skills and qualities do you need for your job?
Other than my family I would say receiving the Points Of Light Award. Something that is so detached from hair and to receive or be noticed by the highest office in the land is some achievement.
Qualities for the job obviously providing a good quality haircut that your client desires and to give them the best customer service skills you can to ensure they leave happy and loyal. However I think as a hair stylist you have to become a kind of 'social chameleon' and adapt to everyone who is sat in your chair and make each experience bespoke to them.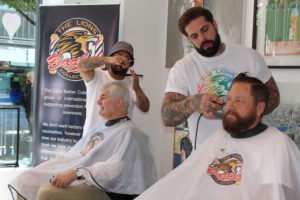 What is the latest hair craze for men? Is the faded haircut still a demand?
Fades will be around for a while yet, however hair is becoming longer as more fades are turning into tapers and more guys are asking me not to shape them up so sharp and leave their hair softer. Hair will get even longer and scissor work will become even more important for barbers.
Thank you for taking part in this interview. Is there anything you would like to add or share with our readers that we haven't covered?
YouTube – Tom Chapman. I will be starting a new blog to talk about my journey and decision to stop the shop and become freelance, along with The Lions too.
Director – Tom Chapman Hair Design
Founder – The Lions Barber Collective
Founder – BarberTalk
Winner of the Points of Light Award from Prime Minister, Theresa May
Twitter: @HeresTommy
Instagram: @tomchapman_tcxhd
Credits:
Images Supplied by Tom Chapman