Heath Massi: Director of Hair for Project Runway Australia and Australia's Next Top Model

---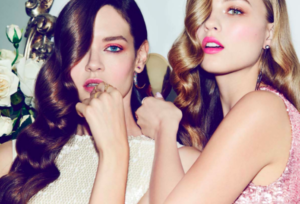 What do Mirandar Kerr, Sienna Miller and Kim Kardashian have in common? Australian born, London-based Heath Massi, is the miracle worker behind celebrities's flawless hair and is earned the title of being the Director of Hair for Project Runway Australia and Australia's Next Top Model.
Heath started out in Melbourne Australia at Rakis Hair at the age of 16 after his mother saw his talent for hair. It was also his first crush Claudia Schiffer who inspired him to become a hairstylist.
"I was determined to meet her so I had to think of a way," he says. "Working in fashion at the time seemed the logical choice (silly I know)!" He loves making people look and feel beautiful and what he does is an art form that inspires him.
Heath's first boss was the Artistic Director for many shows during Melbourne Fashion Week. It was after the hairstylist made friends with models, makeup artists and designers he started creating his own production and putting his own team to shoot with. When his schedule started to filling up,  he decided to sign up with Australian Agent DLM artist management to help manage his workload.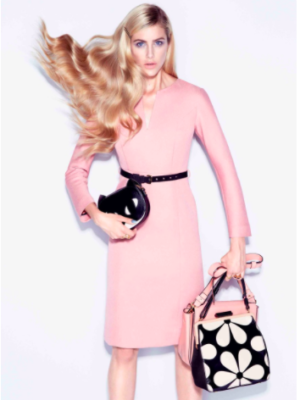 Everday is a new adventure for Heath. One day he's booked for magazine editorial advertising, the next it might be a celebrity booking.
Heath remembers the first time he arrived in London with his brand new passport with no sight of any existing stamps. Seven years later, he's been constantly travelling for work, with Dubai being one of them.
Currently the Director of Hair for Project Runway Australia and Australia's Next Top Model, he found working in television is completely different to stills.
"It was really fun being able to come up with different looks for each episode, it inspired me to start doing more TV commercials which I really enjoy working on these days", he says.
His experience has taught him that there is a difference between styling hair for TV and magazines versus everyday hair.
"While the celebrity, actor or model is on set, you have to let go and let the hair be free and organic," he adds. "Where as with stills, it's my job to be constantly on set watching the hair like a hawk to make sure every frame is perfection."
When it comes to editorial and runway shows that he's directing, the client is usually guided by him, however "they always have a general concept of how they would like things to look".
Self-professed as a "crazed perfectionist", Heath makes sure he is extremely focused on set comes because usually hair is not how he wants it to look that the magazine might of decided to go ahead and publish. So, he takes precautions that this never happens. He describes his own personal style as simple to make those around him shine.
There is a differentiation not only in the media business but also in between working with clients and models in London and Australia.
"Australia generally has a one-size-fits-all approach with Aussie women mostly having the same height and size, whereas in London, the market is a lot bigger," Heath adds. "We have runway girls, commercial girls, plus size girls, and more recently social media influencers to add to the mix."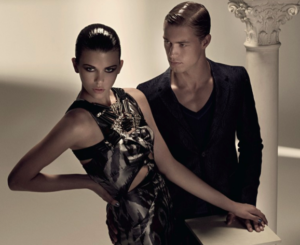 Adding to his list of clients, Heath has had the opportunity to work with the celebrities such as Sienna Miller, Kate Bosworth, Miranda Kerr, Kelly Rowland, Arizona Muse, and much more. He styled Kim Kardashian's hair in a much more casual, relaxed look to fit the Australian Asthetic when she was in Australia for a week.
"With celebrities, we always come up with a concept together although l already come prepared with multiple ideas."
He admits the time he's most excited about a hair transformation is after the first frame because it's only then he can see how it turns out with the photographers lighting.
The advice that he'd give hairdressers that want to do fashion and editorial hair would be to simply practice and believe that it takes years to develop the craft. Also, he believes that visual references such as art, film and photography inspires a person to create.
Throughout his professional experience, Heath has gone through some challenges and one of them is traveling as he is not huge fan of airports. While the rewarding part of his career is creating the look and wanting his clients to look and feel their best before going on set.
Because his job very social and physically demanding, he prefers to spend his free time being home alone with a good book to unwind and recharge while thinking about travelling to Maldives for the ideal holiday.
When he's not too busy perfectly styling hair with his favorite Mason Peason brush, he also posts on Instagram for his clients to always keep updated with his latest work.
With an interesting resume like Heath's, aspiring hairstylists dream of being in his shoes.
"Never give up and always dream big," he says. "You can accomplish anything with sheer strength and determination.
Interview by Romyet Khouri
Editor: Samar Khouri