Long Hair Styling Educator Lorna Evans
Lorna Evans is known in the Australian and international industry as a hairdresser who specializes in Long Hair Styling, styling long hair into breathtaking, aesthetic looks. The Melbourne-based hairdresser also worked and represented prestigious hair brands in Australian and globally won several awards. She is currently a Long Hair Styling educator and just launched a global webinar education program for stylists. Lorna shares with us everything about her career, Long Hair Styling and the hair industry.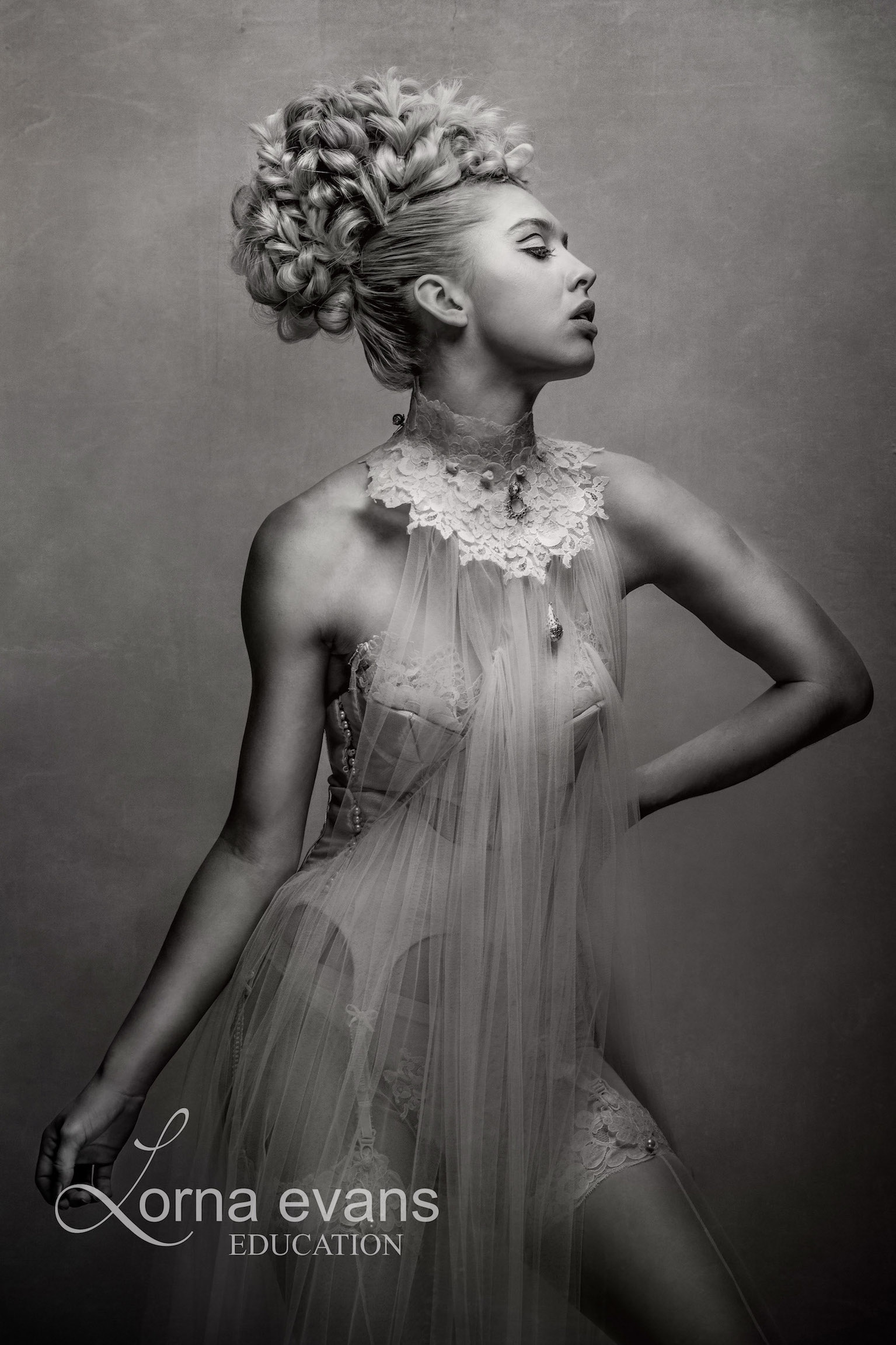 Hi Lorna, tell us about yourself and your career in hairdressing. How did your passion for hairdressing start?
My mum Alice was and still is a hairdresser so I suppose you could say I was born into hairdressing. I helped in the salon from the age of nine and never looked back. When I was 15, I started my apprentiship 32 years ago in a salon that specialized in cut and colour, and of course back in those days, we did lots of perming. Our salon also competed in lots of hair competitions and I just loved the adrenalin of the pre-practice and planning and the stress on the day.
How do you manage between working full time in the salon, educating, and running an education workshop? What are your commitments and responsibilities?
I have two salons and my education business, five years ago I made the big decision to come off the floor and only work on my business not in it. I still regularly look after wedding parties. This decision also allowed me the time to grow my education business. Time management is very important to me so I run a tight diary. I am not saying this always goes fully to plan but I really do try my hardest. I also have two girls Kaitlyn is now 21 and Holly is 17 and as much as they are independent, I still need to be there for them and that makes me very happy. My husband Russell also works on our businesses and this (most of the time) works very well. We have changed our working day to start at 9.30am so we can enjoy a morning run or walk with our dog George. We find if we arrive to the office with a clear head, we are more productive and, of course, have enjoyed some work life balance.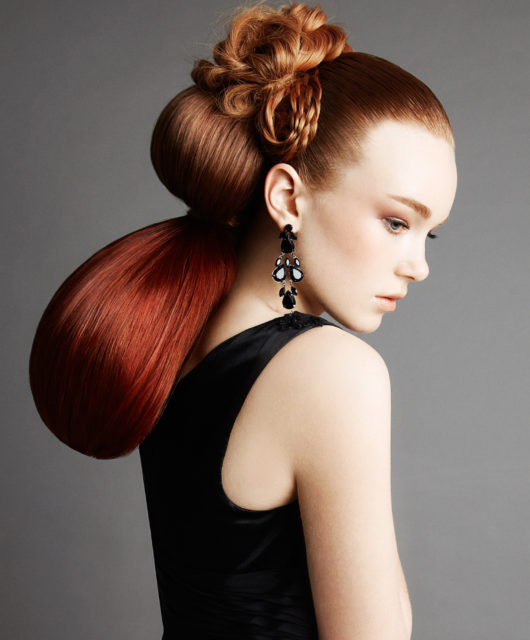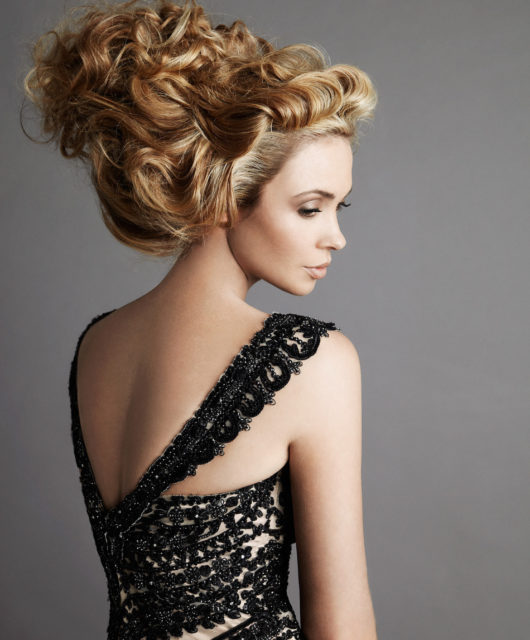 You have worked and represented many brands in Australia and globally as a Business and Long Hair Educator. Can you mention the brands you represented, and some of the hair shows that you have participated in?
I was under the L'Oreal Umbrella of brands for over 22 years, firstly with MATRIX then onto REDKEN. These brands really were exciting to work with, taking me to NY & Vegas for hair shows and to further education in becoming a better presenter. I really do owe them a massive thanks for that. I really felt to grow as fast as I personally wanted to grow as an artist I needed to become an independent educator, as scary as it was I left the nest.
As an independent stylist, it gave me the go ahead to work for many brands and I have had fantastic experience working for Ghd in both Australia and on stage at Salon International London. Another highlight was representing Farouke Systems in a Global show held in Mexico. Such a great experience to meet stylists from all corners of the world. Back home in Australia, I have shared my passion of styling with many brands, Tafe colleges & Independent schools.
"I only choose to work with people that will call me when I need to improve and celebrate all our little victories."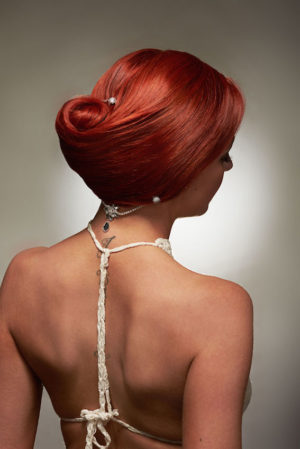 Lorna Evans Education, what makes your workshop different and what courses do you provide to educate hairstylists?
We work hard on making long hair styling easy for stylist, so "Find The Problem Fix The Problem", I have developed both tools and techniques that helps create a better finish in a shorter amount of time, after all time is money.
We are extremely excited to have just launched our GLOBAL Webinar education program. This program will allow stylists to either dial in and watch my live education or click a link and watch the lesson any time they like. For the eight weeks the program is running, we will have a closed Facebook group that will be dedicated to the student to ask questions and share the work. Can you imagine being able to connect with like-minded stylists working on the the same program for eight weeks! ( It gives me goose bumps)
We also offer lots of hands-on workshops in Australia & New Zealand, and they vary from one day workshops all the way through to four-day master classes that includes a photo shoot.
How does it help people in need and how can people participate?
The most common thing I hear from stylists is they lack in confidence when it comes to styling or they are a little bored with their work. So as an educator and a lover of long hair styling, I have made it my mission to show new work that is easy to achieve.
To join in either on our online education or join me in the class room just visit www.lornaevanseducation.com.au and go to our workshops tab.
What part of hairdressing do you love to teach the most. Where does your inspiration come from?
I love to teach styling and business. Inspiration is so easy to find with the world of Pinterest, Google and art, but my best ideas come when I schedule into my diary play time – this is when I spend some time on my doll having a play.
Do you only educate within Australia?
I love to travel and I am happy to bring my education to any country that is keen to hold a workshop.
Your long hair styling updos are amazing and a work of art. How do you come up with the creative ideas and implement them?
Thank you, I really do just love to play with hair and have fun creating new looks.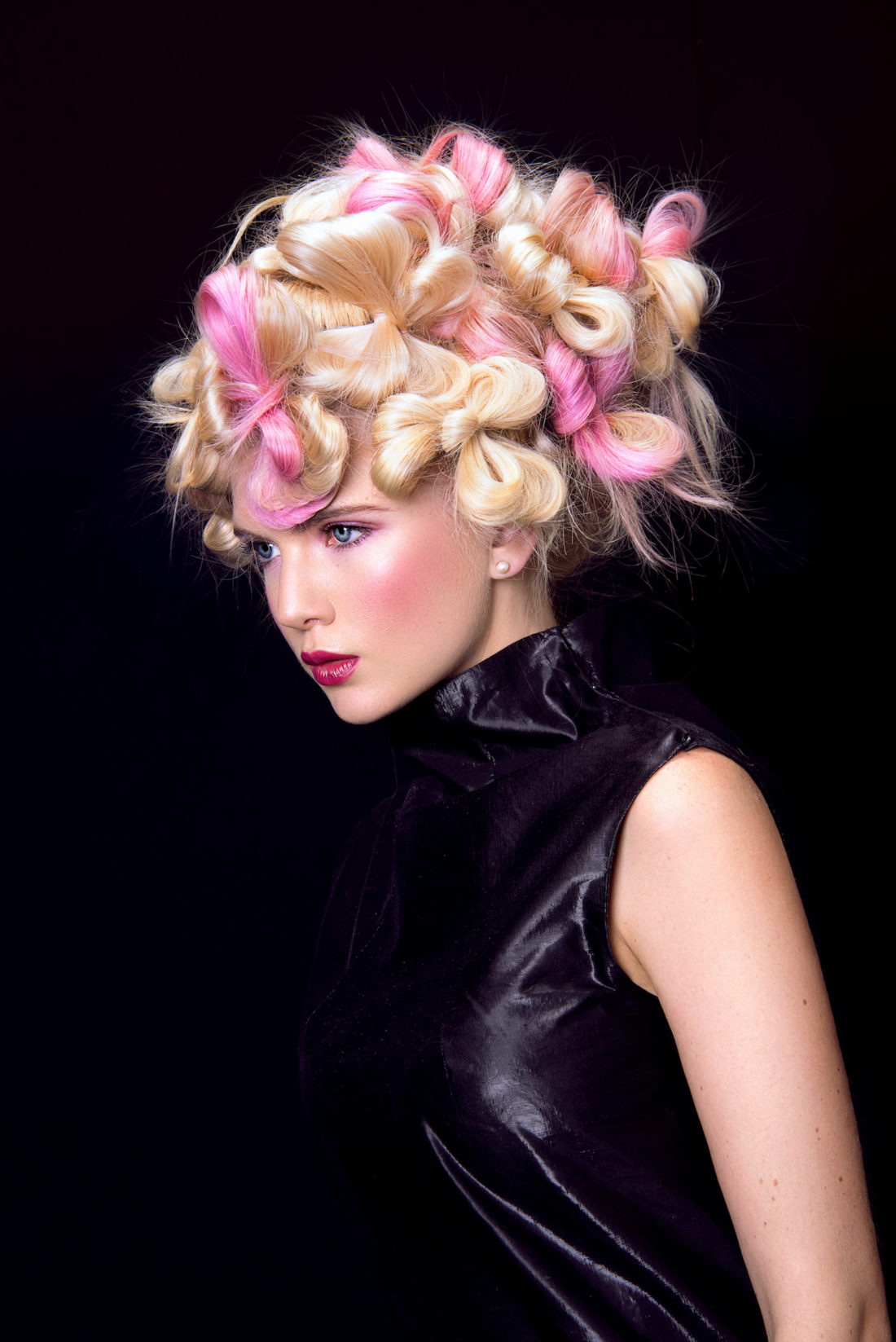 What is the key to styling long hair, whether for Bridal, Runway or Editorial. What skills should a hairdresser look out for?
The number one tip I have is preparation is key to a beautiful finish. Avoid too much hair spray and learn how to secure with less pins. There is nothing worse than seeing pins in a beautiful up style.
If you choose anyone to join or help in your education room, who would it be and why?
I have two educators that work with me: Kyleen Phillips and Amber White. They both just get my work and inspire me every day. I only choose to work with people that will call me when I need to improve and celebrate all our little victories.
"We run a closed Facebook page dedicated to our students and what keeps me motivated is to see them share their work when they leave the classroom."
Can you name some of your achievements and awards you have received and some of your best moments?
My biggest achievement to date has to be that my Global online education will include stylists from Germany, England, Scotland, Ireland, Canada, USA, New Zeland, Denmark and, of course, Australia.
As for trophies, I don't tend to enter anymore, however my most proud year of competing was in 2011 when I won award both for my styling and my business skills. Why? Because to live the life we want to live we must be good at both hair and $$$$.
What has been your proudest moment and biggest accomplishment so far. What special skills and qualities do you need for your job?
Setting up my own brand is by far my proudest moment. The only skill you need is the skill to keep learning.
What inspires you most? Is it people or personal experiences that bring out what you express in what you are doing?
Inspiration is all around us. My students inspire me everyday. You never stop learning.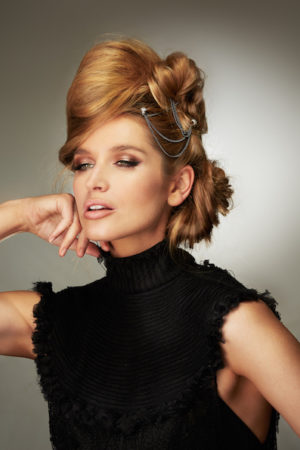 What is the most motivating feedback you have received from your students?
We run a closed Facebook page dedicated to our students and what keeps me motivated is to see them share their work when they leave the classroom.
How is it important to listen, talk and advise between the hairstylist and client?
Consultation is a massive part of a client experience. At the end of the day, they are our boss. We spend a lot of time covering the best way to communicate with our clients.
Who is your most important mentor?
Sam Villa has been a fantastic mentor to me, I had the pleasure of working with Sam in Australia, New York and Las Vegas. He is a true mentor!
You can follow Lorna on:
Instagram: @Lornaevanseducation
Facebook: Lorna Evans Education
Snapchat: Lorna Evans
Website: www.lornaevanseducation.com.au 
Credits:
Images supplied by Lorna Evans