Ian Michael Black * Aveda's Global Artistic Director *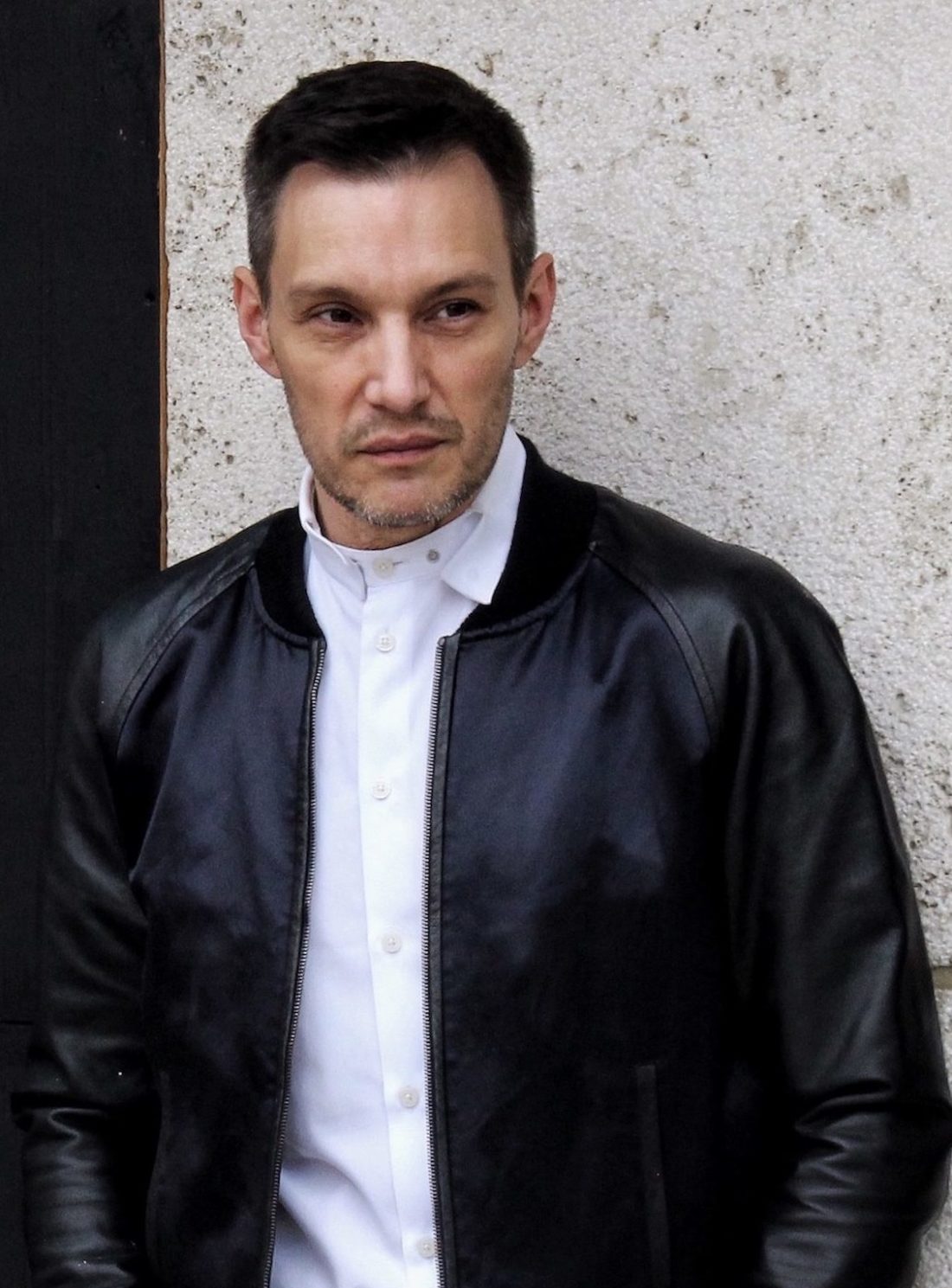 You probably are familiar with Aveda, one of the world's top beauty brands, but have you heard of Ian Michael Black? He is Aveda's renowned Global Artistic Director, specializing in Hair Color. Find out how the fashion-focused, master educator and creative colorist creates flawless art of work in our in-depth interview.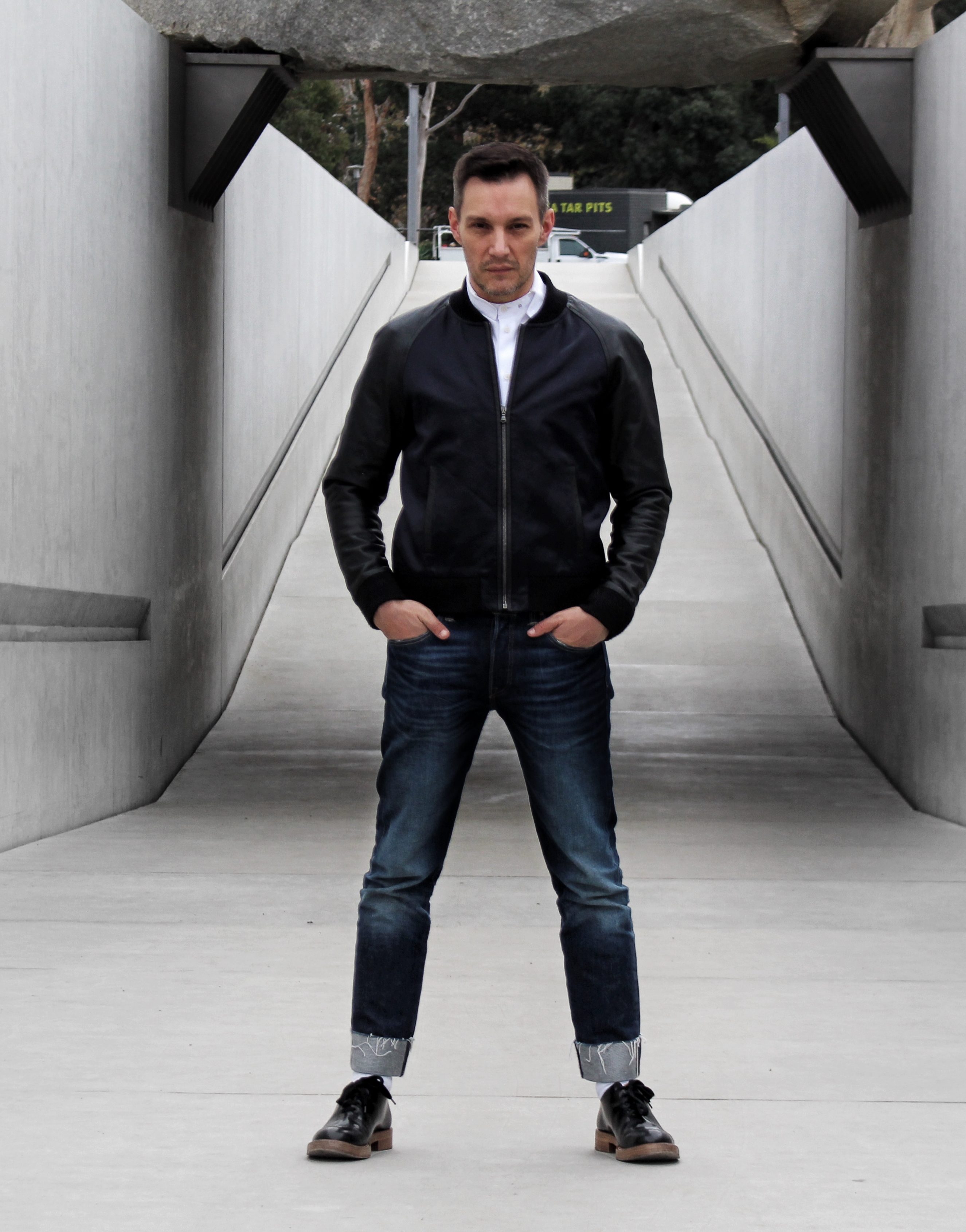 Tell me how your inspiration for hairdressing and educating color placement and techniques grow?
Inspiration is all around us, but my biggest inspiration are the people I'm fortunate to work alongside. It is important to work with people that push you constantly to be better at what you do. I am also very much inspired by both fashion and individuality. It's important to always look at what is going on in both fashion, and culturally so your work can always reflect the zeitgeist of the moment.
Did you always feel destined for a career in hair industry? Where did you train and what were your experiences and inspiration moving up as an educator for a well-known brand?
I can never really explain why I started in the industry at age 16, maybe it was because I didn't want to work in an office, or maybe I thought it was a great way to create and express my creativity. I started my career by going to a hairdressing school in Cambridge, UK, and then moved to London, and started building a career in this amazing industry. And now I live in Los Angeles California.
When starting as an educator, I found that I enjoyed the process of watching people grow. Seeing them learn new skills and finding fresh ways of expressing themselves. As I moved up as an educator and my career grew, I realized with it comes responsibility. You must always encourage others to further their careers and better the industry. Also that you have to be a positive and respectful role model to those who look at you for inspiration and education.
What are your commitments and responsibilities? As an educator, is your education expectations for new color formulas and color techniques continual? Do you integrate color swatches and share color formulas?
My role as Aveda Global Artistic Director – Haircolor is a very varied one, that encompasses many different things. Part of my job is working with our in house Chemists and Research and Development departments, to create new types of colors for our network to use. Sometimes it may just be new tones, but can work up to full ranges of colors. I also work with our Marketing department to identify trends and listen to what our network of salons would like from us. Another aspect of my job is to work with and grow our Haircolor trainers and Aveda Artists. I also work on collection shoots, represent Aveda at shows and events, and of course do my real passion, coloring hair!
"The biggest advice, for both professionals and clients is to listen to each other. By listening and understanding each other that is how you will end up with the perfect haircolor."
When did you start representing Aveda, and do you only educate within USA or International? What ignited the spark in you to start a venture in educating or to make significant changes in an existing business?
I have worked for Aveda for the last 18 years. It is a brand which I love representing, not just because they are great to work with, or that they make great products, but they are a very ethical and environmental company that has always followed it's own rules on how it will do business. With Aveda I have educated all over the world, from USA to Europe to across Asia to Australia. It is one of my favorite things to do, go and educate and share ideas in different countries. It is always so good to meet our global network of industry profesionals, and also by travelling it helps me understand our global market much more.
Initially I started educating, because people around me kept telling me that I would be good at it. But once I started, I realized it was an untapped passion and have now been educating for over 20 years!
What is your best advice to hairdressers communicating to clients' consultation vs color chart? What professional advice should both hairdressers and clients understand when choosing color?
My advice, it keep the use of color charts with clients to a minimum. Treat shade charts as a reference tool for you to work with. I like to use photos as a tool to give clients the feel of what results we can achieve. I think it is always important to understand the different ways people talk about their connections to color. Use reference points for color rather than just a name, like raspberry toned rather than saying a cool red. It is something your client can picture in her mind and helps break down any misunderstanding. The biggest advice, for both professionals and clients is to listen to each other. By listening and understanding each other that is how you will end up with the perfect haircolor. Also it is important to listen to what it will take to get you to your perfect haircolor. Maybe it will take two or three visits to the salon over time to achieve the change that is wanted. Having open dialogue and honest conversations before you start coloring with ensure that you both understand each other perfectly.
What can you tell us that people do not know about Aveda hair care and colors? What does it mean to endorse a brand that is known internationally?
While some people will be very loyal to Aveda as a brand, maybe not everyone will be as familiar with it. Aveda is more than just a haircare, or haircolor brand, it is a full lifestyle brand that offers both hair and skin solutions and wellbeing all manufactured with a very environmental mission statement behind the brand. It is not just about what is in our products, it is how they are packaged, how our ingredients are sourced and who the growers are to the way in which we manufactured in our production plant in Minnesota USA.
Our haircolor ranges are up to 99% naturally derived that are both kinder to the hair and kinder to the earth.
What is the technique behind Eclipting Color and what effect does it give?
Aveda's signature Eclipting Color technique was devised to give a soft seamless blend of colors, working from a deeper shadow color at the root through brighter and lighter hues and we go towards then ends of the hair. It is also the perfect technique to subtly contour the hair and work with the clients face shape to bring out the beauty of each individual guest.
What is the hardest job for a colorist? How do you advise clients against colors that may not work for them?
The hardest job for a haircolorist is to either work with a client who does not want to listen to your professional advice, or is impatient to get to their dream color. If a client comes in and asks for something that you know will not suit them, the best policy is always honesty. I believe it is our duty as the experts to give an honest opinion. But at the same time, be honest but not negative towards their request. Always suggest other options and focus on the positives of why these may look better and ultimately that the client will be happier.
What has been your proudest moment and biggest accomplishment so far as a Global Artistic Director?
There have been so many pivotal moments in my time with Aveda, from creating images im very proud of, to doing big shows to the standard that I like to work to. I am also very proud of the team of hard working, professional and talented educators that we have worldwide. But I think next year will be a defining one, as we are launching an exciting new color line that I have been working on at every step of the way from concept conception, through to launch out to our network.
In the Middle East, the majority of ladies' hair is dark ranging from base 1-5. The demand for blondes and ash tones are very wanted. What professional advice and thoughts on lightening hair from a dark brown to blonde can you give to hairstylists/colorists?
Taking hair from a naturally deep base to a soft beautiful cool blond can take time and patience for both the professional and the client. I would say, have patience and trust the process. For me when taking guests from dark to light, is keep it slow and low. Use lower volumes and take your time, the time, patience and effort given now will make for a better outcome that is both better in condition and has a truer tone with better shine and vibrancy. At Aveda we also have a perfect color line with our Full Spectrum Deep color range that is designed to be used on hair that is between a level 1 and 5.
What do you think about the current state of hairdressing and coloring? What would you say are the top three skills needed to be a successful Colorist?
Luckily I think our industry is going from strength to strength and is constantly bettering itself. I think also with the rise of social media it has pushed professionals to be better at what they do and try new and exciting things. And for our clients it has opened their eyes to many new possibilities.
To attend your education trainings, where do hairdressers sign up and do you offer this internationally or only in USA?
For most of the classes that I host, people can sign up to them on our education booking platform (www.avedaeducation.com) I mainly educate around USA, but also educate when I visit other markets. Those details would be with the host country.
"I have always wanted to visit the Middle East and Dubai. I am also interested in seeing hairdressers in the region work, as I hear amazing things, not just about their skills but their levels of client care."

Who inspires you and which creative hair colorist do you follow? If you could only work with one choice of color, which one would it be and why?  
I am very lucky in that I have found the one color line I like to work with, with Aveda. It gives me predictable, and beautiful results, yet is a system designed to be customized and work with creativity. Allowing me to create any shade and to tailor make a bespoke color formula that is unique to each individual.
There are so many colorists that I follow and respect their work, from Aveda Artists to may others outside our talented network. Luckily there are many of the what I would consider some of the worlds best colorists that I also call friends.
To a woman, her hair is her crown and glory. How do you think hair color relates to a women's confidence and beauty? Name three products that maintains the color, that every woman should use.
My top three recommendations for great products to ensure your hair is looking its best are –
Aveda Daily Hair Protect – A leave-in treatment that instantly intensifies color radiance. Seals and smooths the cuticle for increased shine.
Aveda Damage Remedy Intensive Restructuring Treatment – Good color always starts with great condition condition hair. The better condition your hair is in before it is colored, the better your color will take and last.
Aveda Sun Care Protective Hair Veil – A fine spray on mist that is both water resistant and gives UV defence, a must for anyone who's hair goes out in the sun.
What is your thought on social media? How important is it to the business and to your personal media platform? Do you interact on Instagram or Facebook?
For me I am a huge lover of Instagram, it is the social media platform that I feel works the best for our industry, as it is photo based and very visual. It is a great way of inspiring and connecting with people from around the world.
More and more it is becoming of great important to our industry for both individual professionals and salons. For individuals, it is a way to show our work, what we can offer, attract new clients, and inspire them to try new things. For Salons it is the perfect way to keep in touch with your clients between salon visits. They can see the services you offer, what is new at your salon, the beautiful work the hairdressers produce and also connect to them by giving product advice.
It is a subject I am passionate about as I have started to teach workshops on social media and engagement.
Has Dubai been a choice of education training for you?
I have always wanted to visit the Middle East and Dubai. It is and exciting and forward thinking part of the world, as well as being steeped in a rich history (which I love) It is sadly one part of the world that I have not had the chance to visit. I am also interested in seeing hairdressers in the region work, as I hear amazing things, not just about their skills but their levels of client care.
What do you do in your spare time when you are not working?
I feel very blessed that I can live in Los Angeles, a beautiful city that has great weather, quality of life and things to do. But my favourite thing to do when not working is to go for a long hike in the Hollywood Hills with my dog.
Credits:
Images: Ian Michael Black
Interview by 
Romy