One-On-One with Pastels Salon Co-Founder Ruksher Malik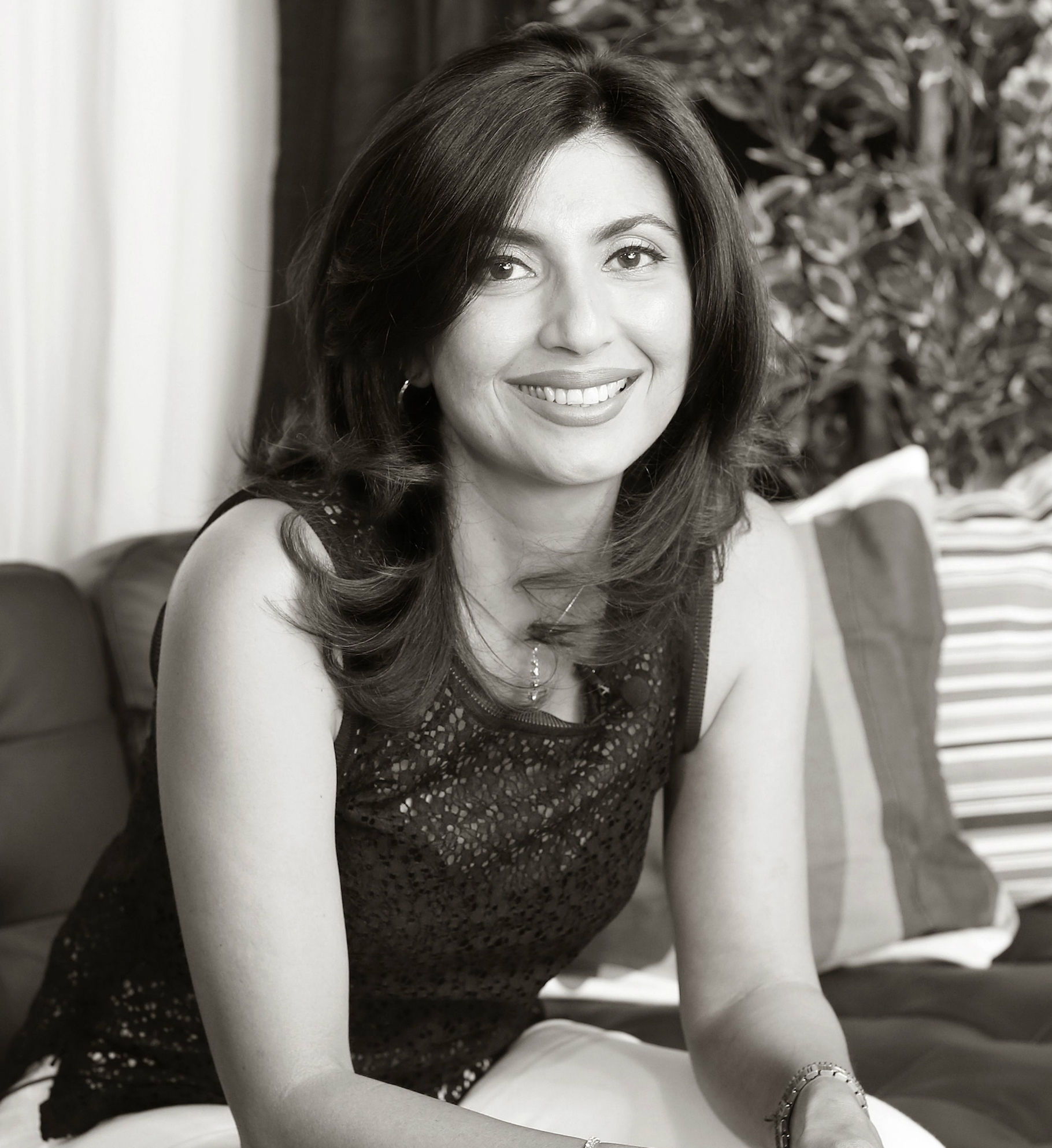 "I have worked hard to forge a reputation in Dubai as a leader within the hair industry, as well as a prominent female business woman," says Ruksher Malik, co-founder of Pastels Salon.
A self-professed perfectionist and workaholic, Ruksher decided to launch Pastels Salon with her business partner Steven Chan in 2004. Since then, the salon has become highly successful, opening several branches in Dubai and becoming "one of the leading lights in the UAE's hair and beauty industry".
Ruksher was kind enough to talk to us about how she started her award-winning salon, the challenges she faced throughout her career, her thoughts on the hair industry, being an entrepreneur of multiple salons and much more.
Ruksher, can you share about a brief summary of your career and your recognition in the Hair Industry?
I am the co-founder of the highly successful and award-winning Pastels Salon brand. I spent two years training in London at the most acclaimed hair academies, namely Vidal Sassoon, Toni &Guy, The L'Oreal Technical Academy, Nicky Clarke, Morris masterclass international and Complections international.
After establishing a successful salon in India, I relocated to the UAE in 1996, setting up the Pastels Salon brand with business partner Steven Chan in 2004.
I have worked hard to forge a reputation in Dubai as a leader within the hair industry, as well as a prominent female business woman. This has been reflected in the fact that I have been featured in many articles within the past year, including a profile in Khaleej Times, as well as several articles in trade publications such as Beautypolis Arabia and Professional Beauty.
For this year's Professional Beauty event, I was invited to be a guest speaker and to give a presentation on the Wellness Initiative we introduced to motivate staff; as well as participating in two panel discussions in my role as Professional Beauty Ambassador.
I have also been shortlisted as a finalist for the EIDEAL-Santi Business Leader of the Year award, the winner of which will be announced in Autumn 2017.
In the past few months, I have also been awarded the Middle East Africa Women in Business Awards 2017 Best Woman-Run Beauty Salon – Dubai & Best Hair & Beauty Salon Chain – UAE.
The MEA Women in Business Awards have been designed to celebrate the success of women within the region and their respective fields and industries over the previous 12 months.
Pastels Hair Salon, where/how did this name originate? Can you give an insight of the salons you have within the UAE and do they all offer the same services?
Steven and I had shortlisted names and when the list was sent to the Economic Department, several of them were refused as they did not translate well into Arabic. Both of us liked Pastels as it referred to colours and has a positive feeling associated with it so we were delighted when the name was approved.
The salon has been one of the leading lights in the UAE's hair and beauty industry for more than a decade.
Established in 2004 by my business partner Steven Chan and I, Pastels Salon is renowned for its professionalism, creative artistic team, expert beauty therapists and friendly customer service.
The brand has three existing branches in Dubai. The flagship salon, Pastels Salon Jumeirah, is housed in a large, luxury, chic and custom-built premises on Al Wasl Road and its target demographic is female18-55 year old Dubai residents from both expat and Emirati backgrounds, many of whom are well-known media professionals and recognisable faces from the city's social scene.
Situated within The Ritz-Carlton, The Walk JBR, the brand's second modern, upbeat salon is unisex and oozes style and sophistication, offering hair services and beauty treatment such as waxing and nails. There are three distinct target client bases for this branch, namely:
female 18-55 year old Dubai residents from an expat background
Male 18-55 year old Dubai residents from an expat background
Tourists to Dubai who are staying at the hotel. These clients tend to be mainly female.
Pastels Salon Mercato is a ladies-only branch that offers a bespoke menu of popular hair and beauty treatments, as well as housing a large retail section, which comprises globally- sourced hair products and tools from the industry from iconic brands such as Tangle Teezer, Invisibobble, ERideal, and the Kerastraight. Popular with GCC natives, this branch has more Emirati clients than the other branches and there are also clients who fly in from other GCC states such as Saudi Arabian have their hair treatments. There are a significant number of expat clients too.
   Pastels Jumeirah Al Wasl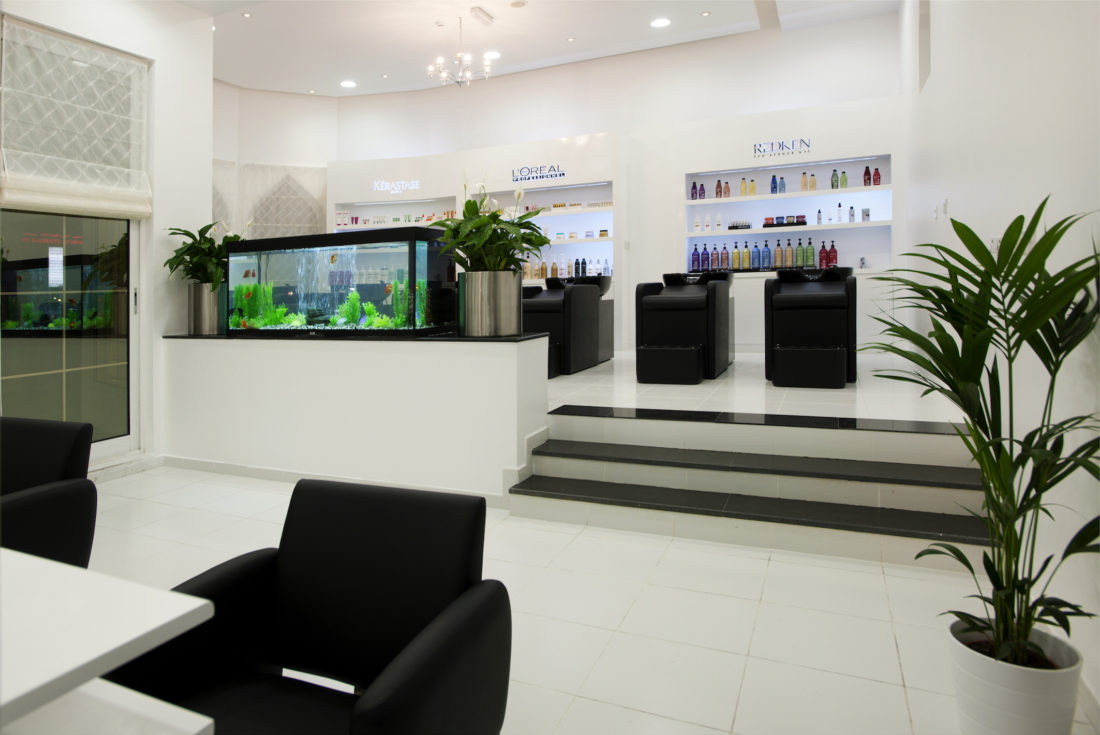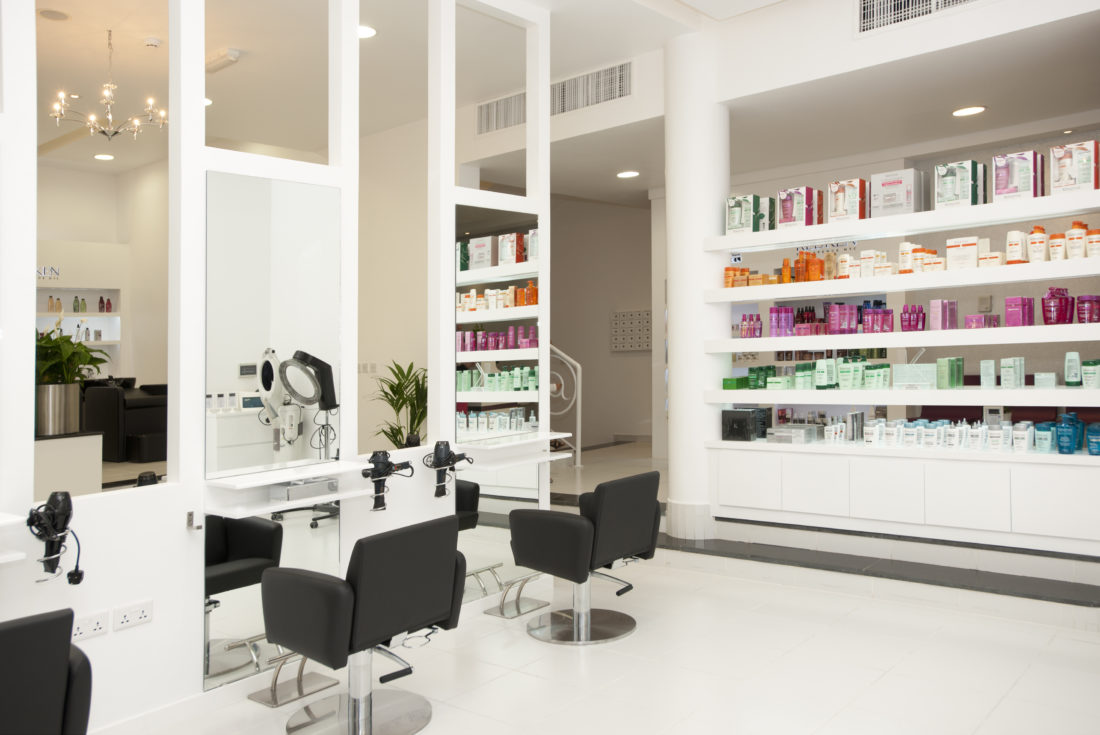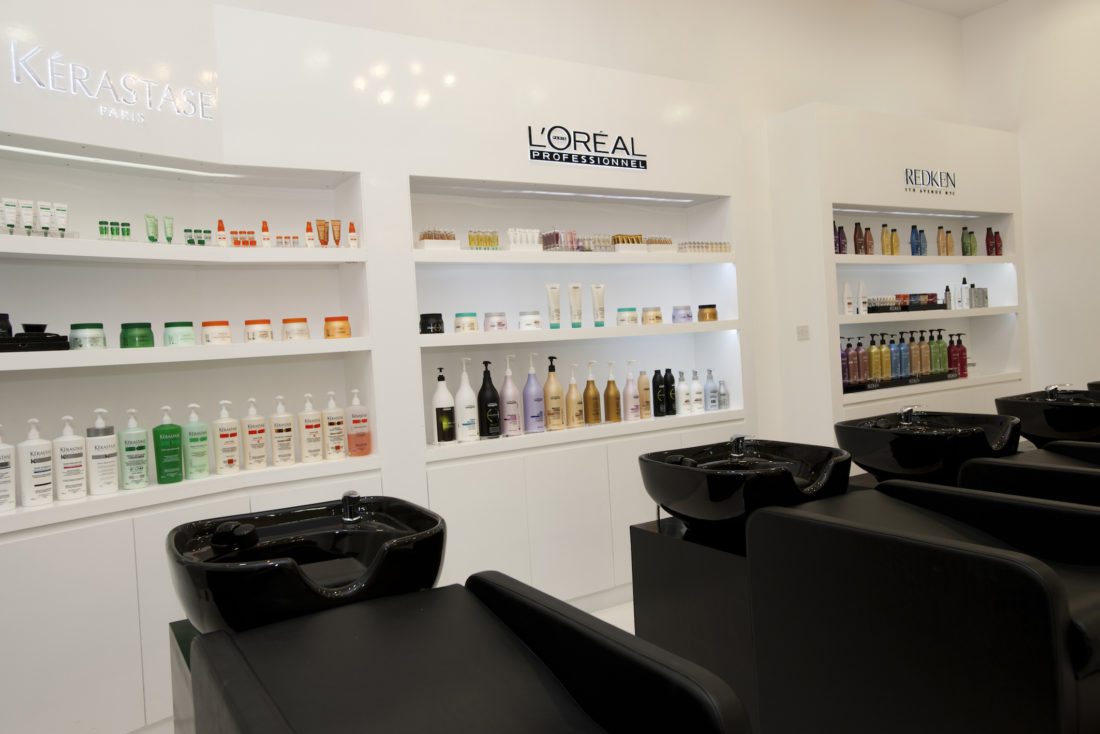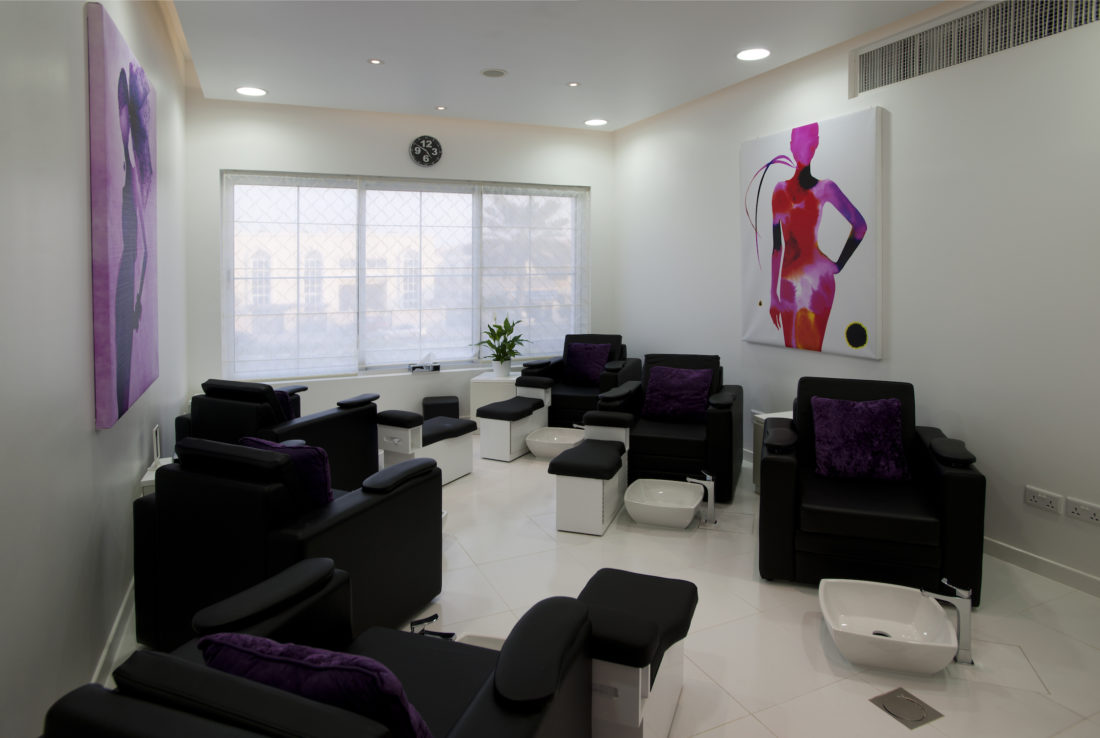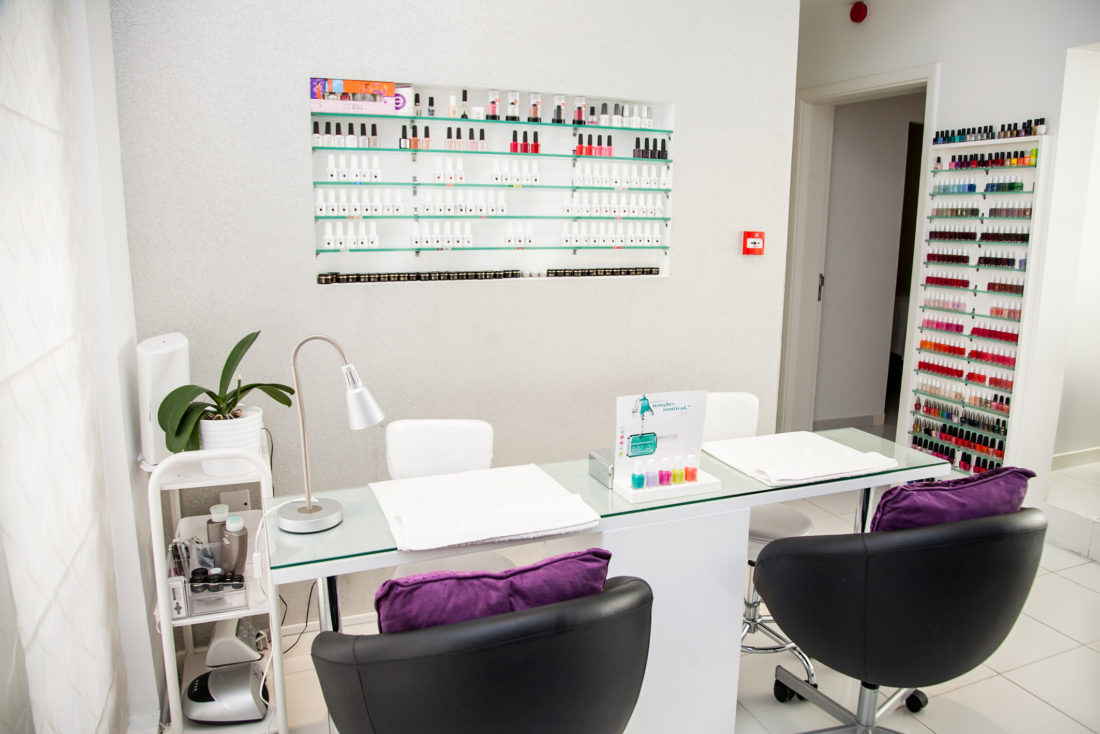 How do you manage between working on the salon floor, the same time managing a successful salon?
Increasingly, my role is to work behind the scenes and oversee the salon's business. In the beginning, I worked 9 to 7 on the salon floor and managed the business as it grew. But it meant that the working day was very long and the systems I wanted to have in place were never fully implemented. It was a case of being reactionary instead of proactive. Now, however, I spend less time on the floor and that means I am able to focus on the management aspect of the business. In general, I leave the day-to-day running to my managers and I allow them to make autonomous decisions that will improve their respective salons but I am always on hand if they need a soundboard or support, while I am in the salon implanting, working on and putting newly-learned systems and processes in place.
I focus on how we can improve the salon business to ensure it remains profitable and that its reputation for brilliance in terms of technical expertise, customer service and as a place to work is maintained. In June 2016, I undertook a year-long leadership programme called the EIDEAL-Santi Business Leadership Program. Delivered by renowned business mentor, Susie Santiago, the unique Programme offered salon owners the chance to develop their leadership skills, manage their time and resources, plan for strategic success, developing improved operational team work and excellent customer service, to give them an edge over their competitors. For the next few years, my focus will be on putting the new systems from the programme in place. I have no doubt it will be a lot of hard work but once it is completed, it will be fabulous.
Ruksher, how do you see the hair trend change from 2004 to 2017. How do you think the hair industry has changed and evolved over the years?
I think style-wise it is far more relaxed, easy going and organic. There is a lot of natural movement in the hair now as well as a leaning towards organic products and products and treatments that focus on the hair's health. Colour-wise, I don't think we would have imagined in 2004 that pastel colours, pinks, purples, green and bold colours would be as hugely popular as they are now, and this trend does not show any signs of abating.
Salon owners have to be a lot more business-minded and focused on the technical side of running a salon, rather than just focusing on the creative elements and having a laissez-faire attitude to the business aspects of the salon as they did in the past.
Social media has become a huge defining influence in the growth of all businesses as well as including salons, impacting on their reputation and fueling growth. This means that salon owners have to be very savvy about this emerging medium and the importance of its role, ensuring that they have a clear and consistent mission statement for their brand that they deliver to anyone who comes into contact with the salon, either by visiting the salon, through its appearance in media or via its social media channels.
"I don't look at anything in a negative light – I always try to see the positive and use anything difficult as a learning point."
As a co-founder of Pastels Hair Salon, can you share a little about your job, your team, how you have made it successful?
My focus is to ensure that both clients and team are happy. Last June, I developed a handbook called 'The 8K Business Boost – The Pastels' Client Journey', whose aim was to educate staff about the "Michelin-Star" standards that were needed across the entire company to ensure each time a client visited, he or she would have the same high-end experience.
I also work on fine-tuning the business and perfecting the Standard Operating Procedures. For instance, this year I completed a SWOT analysis of the business, to identify what makes Pastels unique in the marketplace and the fundamental reasons clients and staff choose to visit and work for our salons. This involved looking at each branch's Net Promoter Scores to see what its particular SWOT characteristics were.
Once strengths were identified, I reviewed the potential weaknesses and threats whose impact we needed to minimize to ensure enhanced profit.
I have the most amazing team – each member of the team is fabulous at what they do and we always encourage them to learn and grow and fulfill their potential.
I am very fortunate in that my managers and I are a team and there is a continuous open channel between us. My managers are passionate and committed to my business, are always involved and invited to put forward opinions and ideas. We meet twice a month formally and together, we review the salon and staff targets. This gives my managers a sense of ownership, which motivates them in their work.
I believe in the importance of team building so I fund each branch a team building session annually to do something out of the salon where we can all have fun together. This year saw us go to Karaoke, Bowling and play in a Sports Day.
The constant focus on education and training (which is now compulsory in our Standard Operating Procedures) has shown its value in all departments. I have also invested in flying international trainers to educate my senior styling team which has proved invaluable as I now have 5 members of our artistic team who are now Professional Artists with L'Oreal Middle East and educate salons in the GCC region, something that is hugely motivating for stylists.
I believe that all these elements coupled with the fact that I am never out-of-reach for anyone in my team who has an idea or needs to talk to me, has led to the success of Pastels Salon.
                                                                     Pastels Ritz Carlton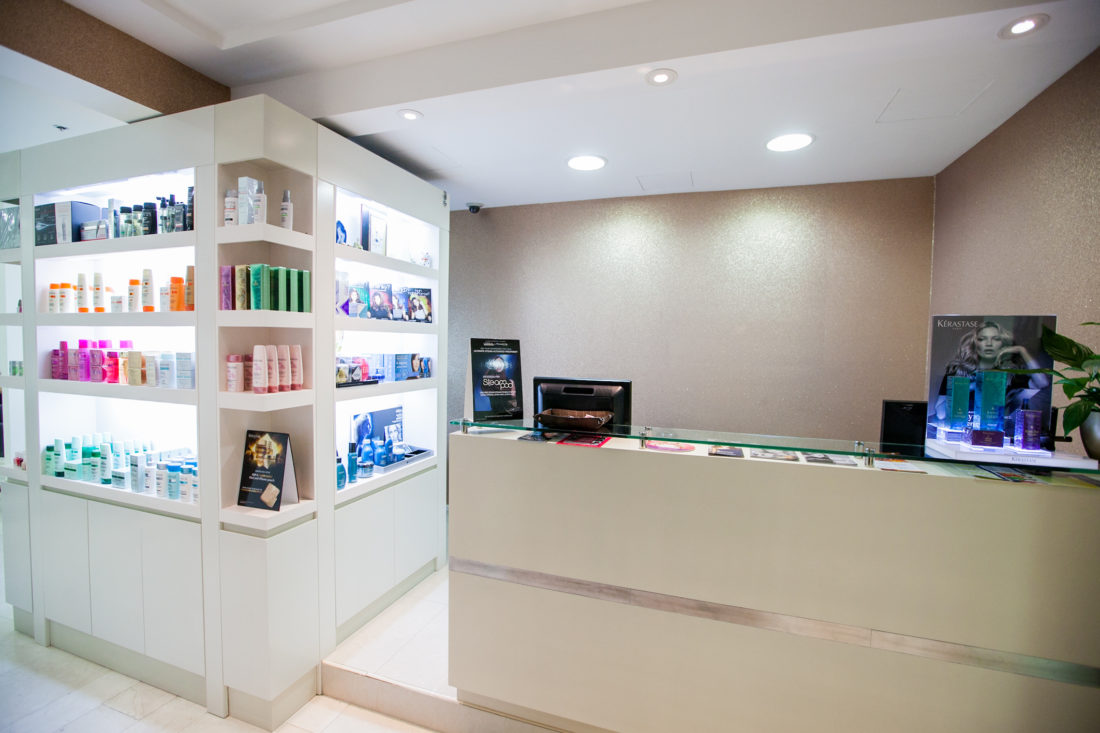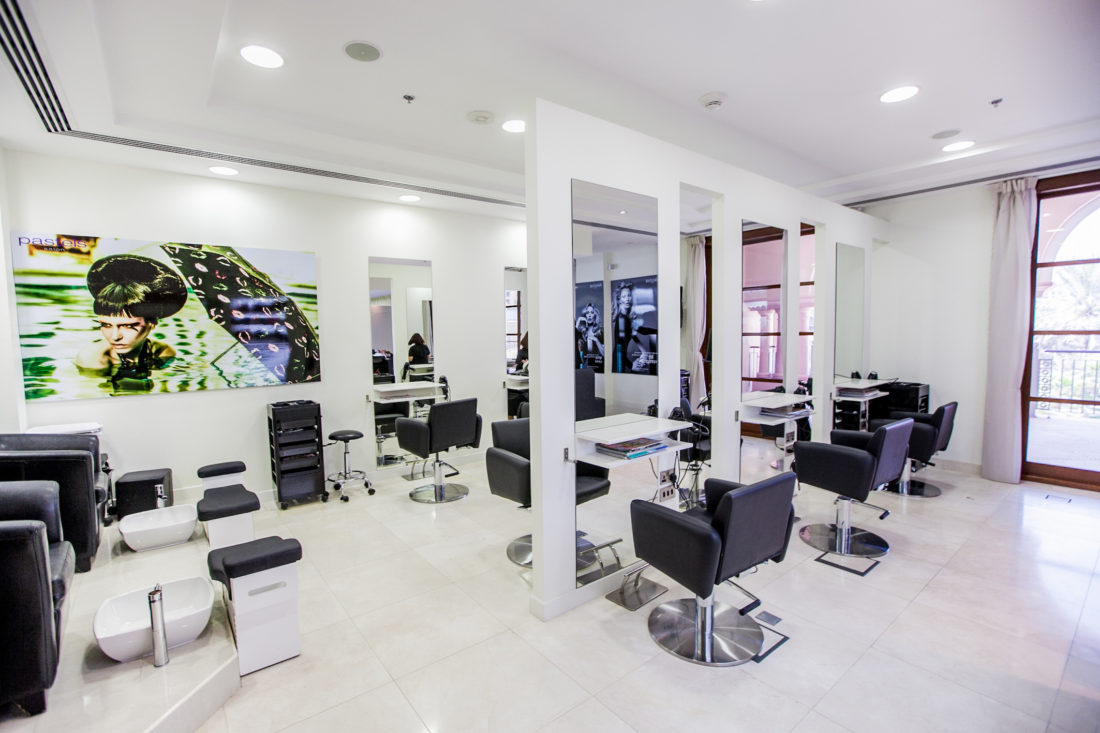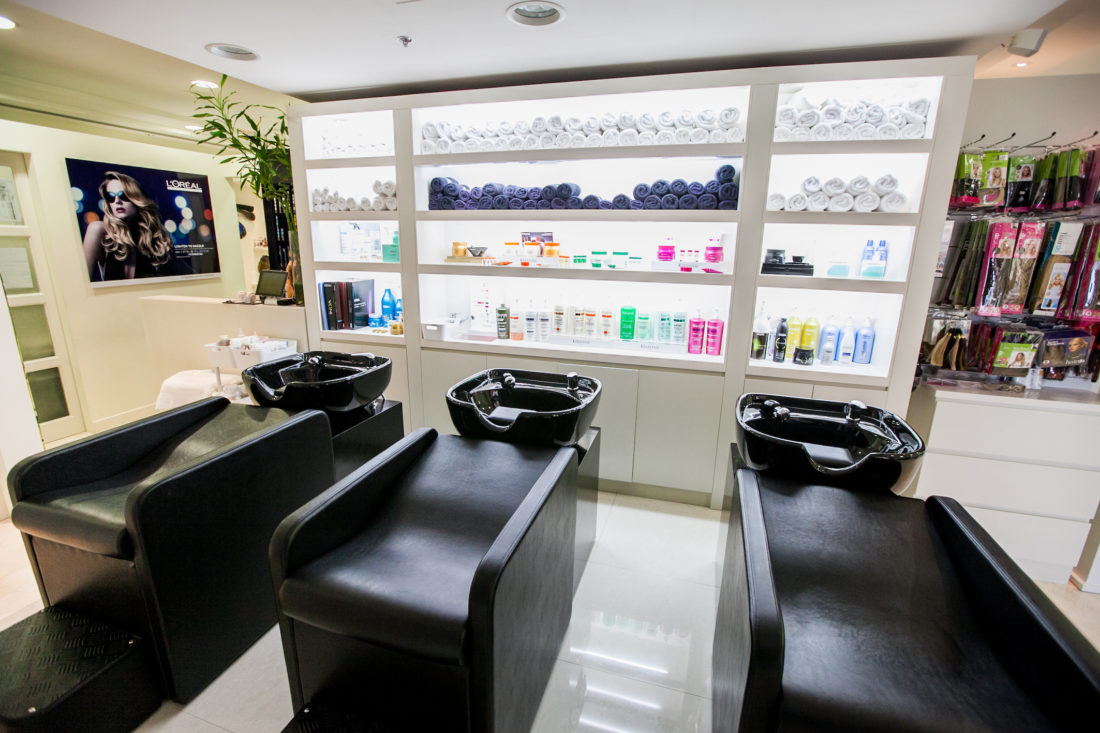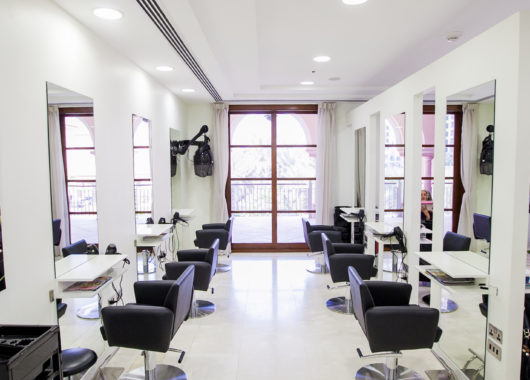 Your thoughts on hairdressers considering a career in Hairstyling and what is the demand and challenges in hairdressing today?
If you have a creative flair, there is no career like it. It is so satisfying to be able to give your client exactly what he/she wants and make him/her look and feel fabulous.
There will also be a need for good hairdressers – the job is irreplaceable!
I would say though that a good education is critical – make sure that you get the very best training so you are knowledgeable and know exactly what you are talking about.
The biggest challenge comes from expectations drawn from social media. For instance if someone sees a particular style on a site such as Instagram, they may want it to be recreated exactly which might not be possible given their hair type – or if someone sees a dark-haired celebrity suddenly debuting platinum hair after what seems like one salon visit, that they can do the same. It is vital to have a great relationship with clients where they completely trust you so that they allow you to educate them and ensure their expectations are realistic.
What is time management to you?
To be able to complete everything on my list by the end of the day. But this may not always be possible as something might come up that needs to be dealt with urgently. But when I do get my entire task list ticked off, it is very satisfying. Time management is ensuring that you accomplish what you have set out to do that day.
What has been one of the hardest things to overcome since becoming a salon owner?
I don't look at anything in a negative light – I always try to see the positive and use anything difficult as a learning point. We did have a fire at the very first branch of Pastels Salon and that was a real challenge to us, to move the business and restart from scratch in another location.
What are the main points salon owners must do on a regular basis to grow and maintain a successful salon business?
It is crucial to assess your staff and make sure they are constantly on top of things. You must motivate them so they will want to provide best possible service.
You should evaluate systems (SOPs, SWOT analysis) to ensure they are consistent, up-to-date and promote efficiency within the business.
Check out what is happening within the industry so that you can tweak the salon's offerings and add any services that you may need to add to keep up with trends.
Use client feedback for Net Promoter Scores to ensure that the salon is at the very least meeting, if not exceeding, client expectations.
"I think being able to forge great relationships with people is vital to achieving success."
Proudest moment? Qualities for your job?
We recently scooped two international awards. These were:
Best Hair & Nail Beauty Salon – Dubai in the LUX INTL Health, Beauty & Wellness Awards 2017
Ruksher Malik, Best Woman-Run Beauty Salon – Dubai & Best Hair & Beauty Salon Chain – UAE – Middle East Africa Women in Business Awards 2017
It is such an honour for Pastels to receive this international recognition and I feel both honoured and proud to receive these two awards. The entire Pastels team works incredibly hard to ensure we constantly offer our clients a Michelin-star experience and these awards are a real testament to our team work and will motivate us to maintain our fantastic reputation.
Also, each year we produce an in-salon photoshoot and these photoshoots have been published in international hair industry bibles such as Launchpad, Hair UK and Sophisticates.
I think being able to forge great relationships with people is vital to achieving success. I am always fair, honest and kind with everyone I come into contact with through the course of my working day. This means the staff enjoys their working environment and this generates a really good positive atmosphere in the salon, which is picked up on by clients.
I am also a perfectionist and a workaholic which has undoubtedly helped the brand grow.
I love making people feel happy and making women look beautiful, as it really lifts their spirits. I love that people leave our salons feeling great as well as confident and happy about how they look.
I really am proud that we have a great team and that I can help my team to enhance its knowledge and skill set so that whoever comes to work for Pastels Salon will be furthered in his/her chosen career. I feel just as happy when a client says that there stylist or therapist did a terrific job as I would when they give me a compliment on a job I have done.
I never look at things in a negative manner, rather I view instances as opportunities to learn something new and grow.
I also believe it is vital to be a good person as this will make people want to work with you and spend time with you.
I never spend time looking back, I always look forward. My motto is to forget about the past – let go and move on from it and believe that there is something better on the way.
When recruiting staff, is there a minimum years of skill or experience that is required?
When it comes to recruiting stylists, we ask for a minimum of five years' experience and they must have achieved certain professional standards with respected training academies before we will employ them.
Women in the Middle East raise many concerns with their hair, especially hair loss being the main issue, can you share some advice for women wanting to change their hair but afraid to do so?
Before you embark on any change to your hair, book to have a proper consultation with a stylist. Take in photographs showing things that you do like and importantly things that you do not like so that you and the stylist are on the same page. Ask yourself how you would like to look and explain this carefully to the stylist. Always make sure you have a clear understanding of the maintenance involved in the look you think you might like to adopt so you can ensure it fits with your lifestyle and that you will have time and money to maintain it.
Which celebrity has your favourite hairstyle, and how can someone imitate a celebrity style?
There are so many great hairstyles among the A-list but I really loved both Anne Hathaway's and Halle Berry's short haircuts. It is important to check that you have the right texture and hair type to imitate your chosen Celebrity's hairstyle. Also make sure that you will be prepared to put in the effort to maintain It so it always looks as perfect as the A-lister's hair does!
A photo shoot on the Burj Khalifa, consists of only three products and tools, what would you take with you?
Iron – can be used to straighten or curl the hair
Hair Spray – to hold hair in place
Styling heat protector as it will protect the hair against any damage that could potentially be caused by the hot hair tool.
A close fourth would be the invisbobble as I could use it to section hair without causing kinks and I could use it to create an upstyle.
They say no matter how successful you are, you always find new things to learn, new challenges. What is the latest major thing you learned?
The EIDEAL-Santi Business Leadership Program taught me so much that I would say each and every aspect of the programme was invaluable.
Which Emoji best suits you?
Rolling eyes – I love that one because I am constantly rolling my eyes!
Thank you for taking part in this interview. Is there anything you would like to add or share with our readers that we haven't covered?
Never underestimate the importance of training. It is vital in our industry to constantly refresh skills to make sure you are at the top of your game.
You can follow Pastels Salon on the below social media channels: