Mischa G: The Yellow-Haired Stylist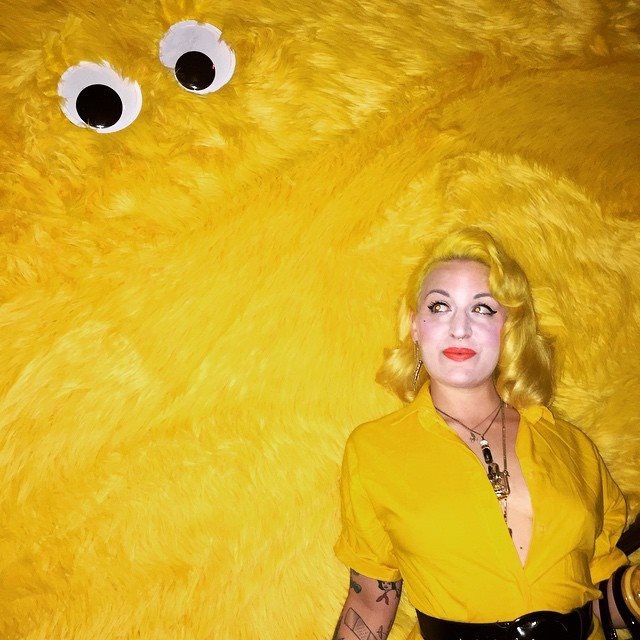 "I like to keep my hair cut fairly simple and color crazy," says hairdresser Mischag G, who is known for rocking a yellow-colored hairdo. Currently based in New York, Mischag is an editorial and freelance hairstylist with over 10 years at Bumble and bumble salon.
"My style is technical in training but looser in practice," she admits. Mischa's unique, personal style and creativity has gotten her work featured in widely known publications and on sets of Milan, New York, and Paris Fashion Week.
We had chatted with the top stylist on everything, from her clientele and career to why she loves the color yellow.
Mischag, describe your style and background in hairdressing.

I grew up in Buffalo, NY and started hair school after trying different things in college. I started following Bumble and bumble and made it my goal to move to NYC to work there. I got hired in 2008 and worked my way up from an assistant to a stylist to becoming an educator and brand ambassador.
My style is technical in training but looser in practice. I like to 'do what feels good' vs measuring and checking everything over and over again. I guess I like to be organically technical?
Did you always feel destined for a career in hair industry? Where did you train and what were your experiences and inspiration moving up as an educator for a well-known brand?

I wanted to do hair from a young age, I think? My father never wanted me in the 'service industry', so I went to hair school behind his back. I assisted at a salon in Buffalo, NY and worked under a woman named Maggie Ryan who had been at Bumble and bumble (Bb) in NYC forever. She told me to quit my job in Buffalo and save my money and move to NYC. I listened to her and was hired at Bb, moving within a week of my new job. Apprenticing was the HARDEST thing I've ever done. I started at the moment Michael Gordon sold the company to Estée Lauder so I was fortunate to be the last group of apprentices to get the high level of education.
I was pretty difficult to teach and I would always challenge my teacher (sorry Sabrina Michels!!) but if I had a good reason behind my challenge it was a great way to learn! I currently teach in that vain- there. Isn't just ONE way to do something and if the teacher and student can have a discourse and figure out all the options, it's worth more!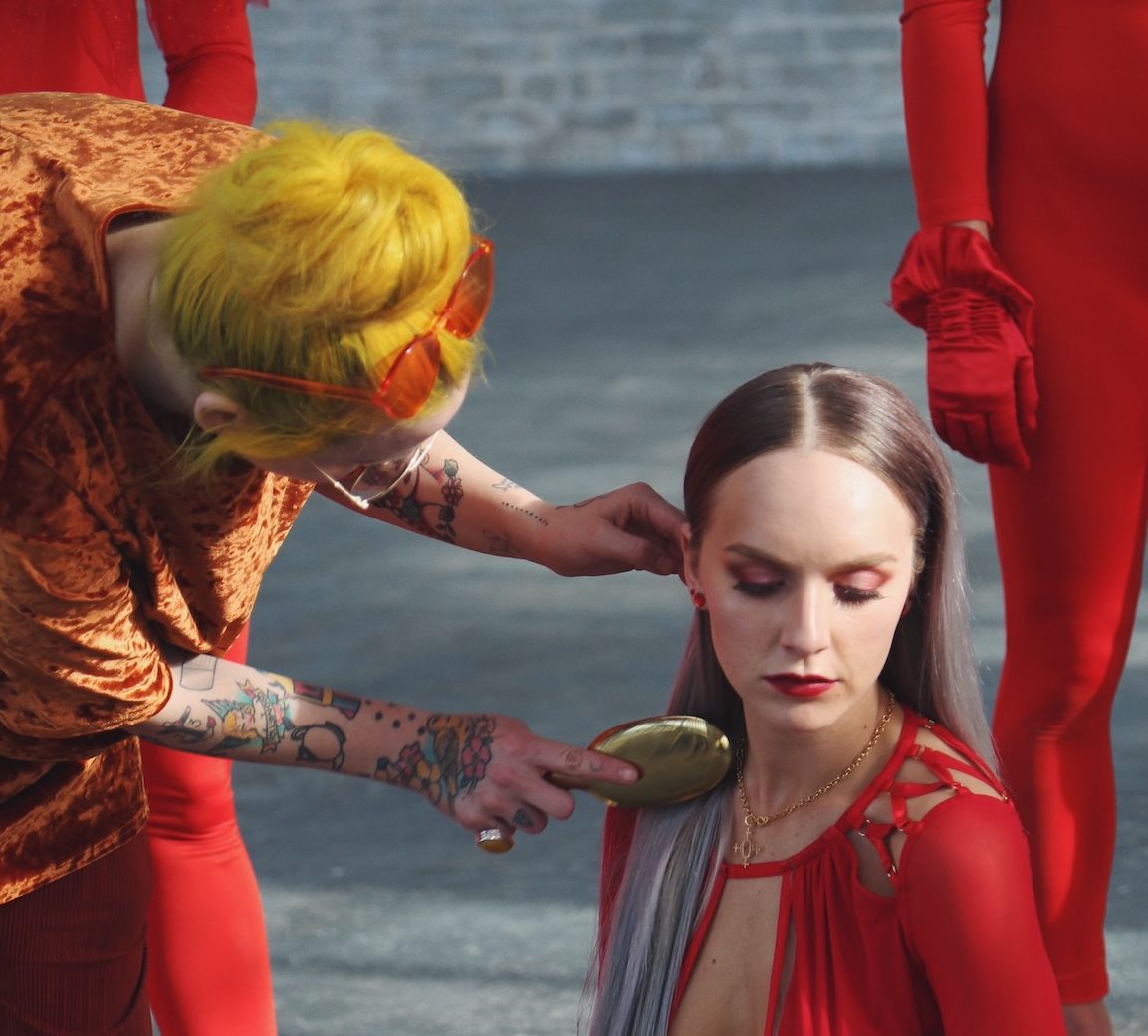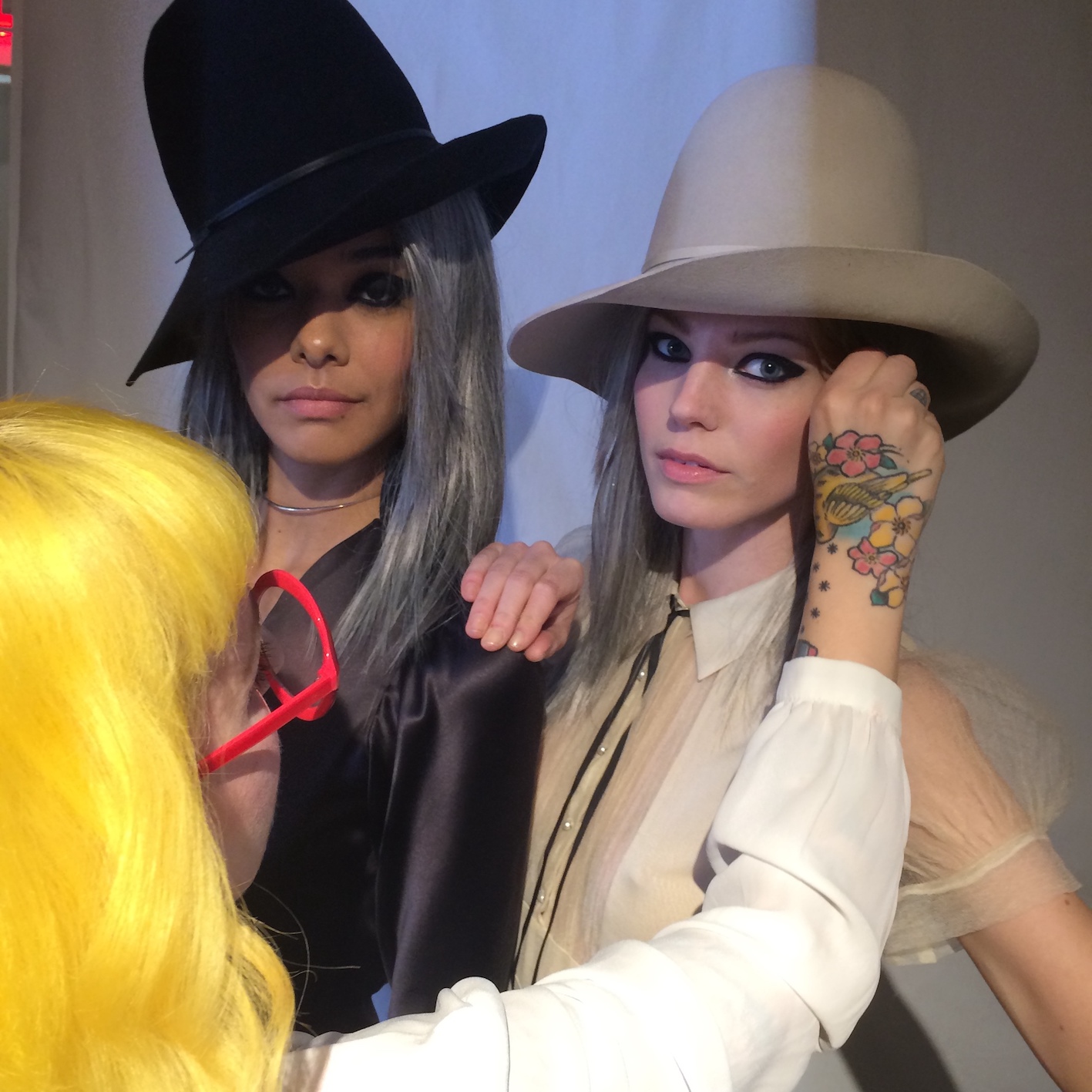 You wear your hair color very well! Which crazy colors do you like using both on your hair and on salon clients?
I have had yellow hair for almost 8 years now! It was the only color I've ever been drawn to. It matches everything!! In salon I only cut and style, no color clients. In order to make a crazy color look chic I feel as if it needs to be clean and balanced. I like to keep my hair cut fairly simple and color crazy. On the inverse if someone had a natural color I feel like the cut can be more creative and interesting.
Every time I feel as if there may be nothing left to do new in hairdressing , I work backstage on an amazing show under and amazing lead stylist and it lights my fire to continue to create amazing hair.
Describe your working day in the salon. Who are your clients and what are their usual requests?

My life was just flipped upside down after leaving my job of 10 years at Bumble and bumble. So my salon days have been very different! Typically I cut 8-10 clients a day on a full day. My clients range from artists and creatives that I choose to cut off the books. I enjoy the balance of my regular paying clients and the 'muses' to keep me interested and creative.  Often my muses let me have more freedom and take pictures and film the cuts. Usual requests are fairly simple well done hair cuts, equal amounts of mens and women's. Lately, I have been doing a lot of 'shagletts' (shaggy mullets) and curly hair!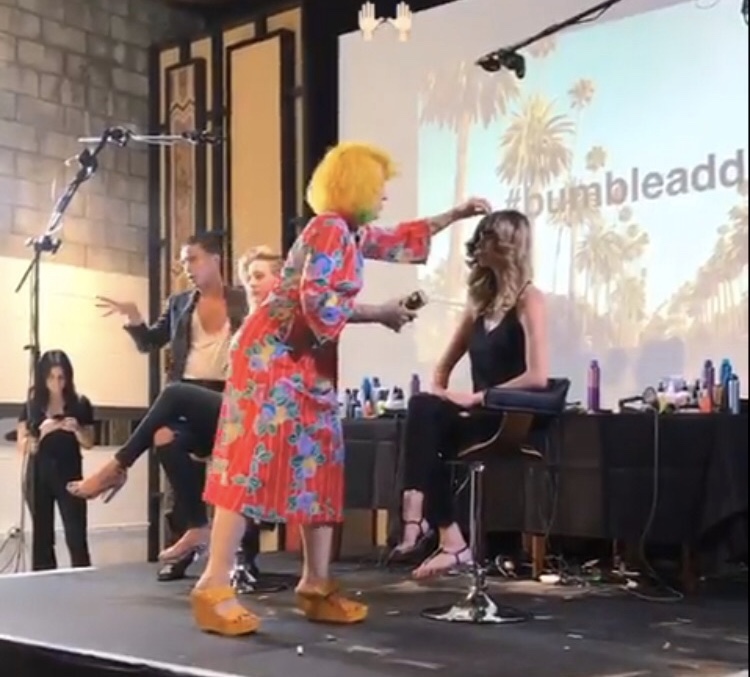 What can you tell me about the salons in NYC compared to other American States?

I would have to say salons in NYC often have more diversity. Client wise and stylists too.
NYC had people from all over the world with so many cultures and languages. I feel like every trend starts in NYC (and LA) and then gets dispersed throughout the country.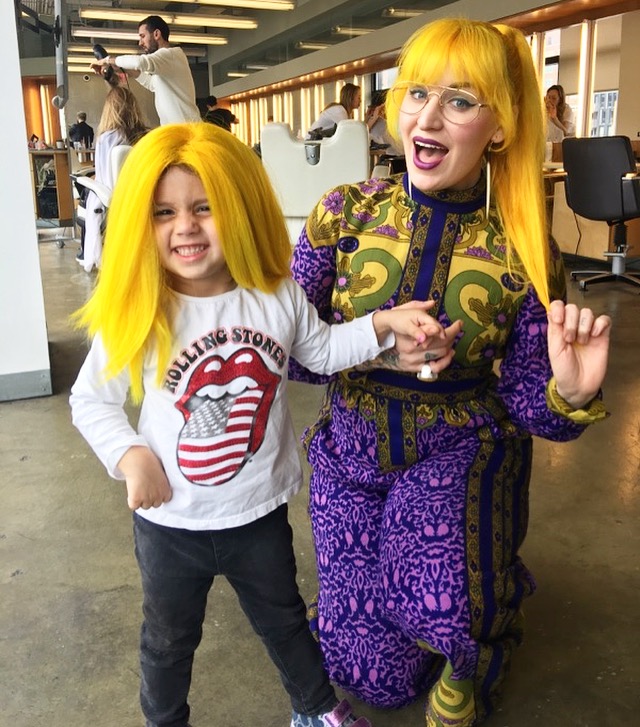 Any proudest moment and biggest accomplishment you've had throughout your career?

Proudest moments would probably be completing my goal of working my way up at Bumble and bumble from an assistant to an educator to a brand ambassador. I did all that I wanted to accomplish there and now it's time for my next chapter !!!That and teaching all over the country and in Europe. Most recently I taught a class with Mane Addicts in LA for an audience of over 200 people. That was pretty inspiring
So what keeps you inspired or motivated? Is it people or personal experience?

Traveling keeps me inspired and NYC in general. Just walking around the city or taking the metro, the visual stimulation is everywhere. Working fashion week on several teams also keeps me motivated. Every time I feel as if there may be nothing left to do new in hairdressing, I work backstage on an amazing show under and amazing lead stylist and it lights my fire to continue to create amazing hair.
I feel like social media helps and hurts the industry.
Your Instagram is very unique and is something not much seen on other hair accounts! What gave you the idea of creating a visually appealing platform with engaging videos?

Wow! Thank you, that is so nice.  I really need to do more videos!! I started doing the videos when I would have a break in my day at the salon. I would sneak off to little private rooms and set up my phone and do hair that I never saw tutorials for. I like to create characters when I dress myself and style my hair so filming it was a way to make myself actually do my hair! I know I'm doing something good when half the viewers HATE the style and half the viewers LOVE it!
What are your thoughts on the importance of social media in the hairdressing industry? Is it essential to create an online presence?

Oh this one! I feel like social media helps and hurts the industry. It creates unrealistic expectations for clients and other hairdressers. Often times newer hairdressers do not feel the need to train or apprentice to hone their craft. They can build an audience on their own without the training or knowledge needed. I think apprenticing and learning and paying your dues is so crucial to becoming a good and humble hairdresser. On the good side I feel like it is an important part of your career. It helps create a larger audience for amazing work and is a great library of inspiration.
Who inspires you and which creative hair colorist do you follow?

Currently Sophia Hilton if not another salon in London inspires me.  She created a salon that is anti-salon I suppose. Her social media is gorgeous and well curated. She also likes to address the unrealistic side of social media hairdressing and teaches clients and hairdressers the actual stats of what is involved to create and maintain a color and style.
If you could only work with one choice of color, which one would it be and why?

Yellow! Duh!  Yellow matches everything!  It can be worn with black or brown. Pink lipstick and red lipstick. It can be super warm and intense or cool and soft. Also, when you're a small child and coloring in a blonder person, you pick up a yellow crayon !!!
Are there any upcoming or exciting new projects you're working on that you can share with us?
Everything is a new and exciting project right now!!! I'm finally a freelancer after 10 years with a company!!! The options are endless! 2018 is the year of working as an individual instead of a company. I will be traveling to work in Europe a bunch and I have a some classes abroad that I will be teaching!
If you weren't a hairdresser, what would you be doing?

I was in college for biology first and then art history and French. BUT if I wasn't a hairdresser I would probably have a career working closely with animals in some way.
I love to travel to… South East Asia and Japan! Ideally for work, but I suppose I can fit a real vacation here or there.
Favourite place to chill…  Chill? That is a whole new world to me! I enjoy being home in Williamsburg with my two dogs and Kitten. Besides that I love going upstate to the Catskills. I'm more of a mountain and woods type of gal than a beach one !
Thank you for taking part in this interview. Is there anything you would like to add or share with our readers that we haven't covered?

Always stay humble and be willing to learn. Talent will get you far but being kind and fair will get you further. Also always look back at your hair hero's and history. Learn from the past so you can create your own future!!! DO WHAT FEELS GOOD!!
Follow Mischa G on her website, Instagram, and Facebook.
Credits
Images: Mischa
Interview: Romy