Eleven Sands of The Loft Fifth Avenue

Picking a salon can be tough and so is trusting a hairdresser. The Loft Fifth Avenue, may seem like another hair salon in Dubai but it's definitely the whole package we've all been opting for.
Back in 2008, The Loft Fifth Avenue first opened its doors with its industrial and urban NYC- inspired design from LOFT apartments in the heart of Fashion Avenue District in the world's largest mall, The Dubai Mall. Founded by Jacob Hrayki, The Loft Fifth Avenue became one of Dubai's leading beauty destinations, aimed at providing customers luxury experience and premium both hair and nail services with a mission statement is to "give most satisfying experience to The Loft guests in all beauty category, Hair Nail SPA" and "client one stop, one do it all beauty services."
After moving to the lower ground floor near The Dubai Mall management, the award-winning beauty destination was transformed into a bigger, brighter and more spacious hair and nails area and included more services and wide range of treatments, catered to both men and women to get a more relaxed and comfortable feel.
The Dubai Mall services offer a variety of hair and nail services for both ladies – with a private section for themsleves – and gents such as hair colours, hair extension, keratin, cut, blow dry as well as beauty services including waxing, threading, makeup, eyelash extensions, eyebrow and eyelash treatments and facials.
Not only has the salon opened 11 branches within the Emirates' cosmopolitan and vibrant cities and became the official distributor of German skincare product, BABOR,  The Loft Fifth Avenue went on to receive best salon service by Orchid Beauty Awards and best design by the international renowned salon design guide, Estetica White Book.
Operating for ten years, The Loft'ssuccessful recognition, commitment to customer satisfaction, trained hairstylists and beauticians and nail therapists, dedication to staying up-to-date with the latest trends continues in orderfor new and long-time clients to get the ultimate, exceptional experience.
Ladies, with eleven locations you are bound to find a salon near you. However, grooming services are only in The Dubai Mall and Bay Square salons, so make sure to book your next appointment soon.  


Locations within Dubai:
Dubai Mall: +971 4 434 0856
Mudon: +971 4 514 8287
Mall Of the Emirates: +971 4 347 4723
Palm Jumeriah: +971 4 457 7813
Wasl Vita: +971 4 343 9669
Mirdif Shorooq: +971 4 553 9183
Bay Square: +971 4 243 4086
Jumeriah Island: +971 4 243 4086
Yas Mall: +971 2 565 0060
Motor City: +971 4 5148287
Shades of Loft: +971 4 333 0385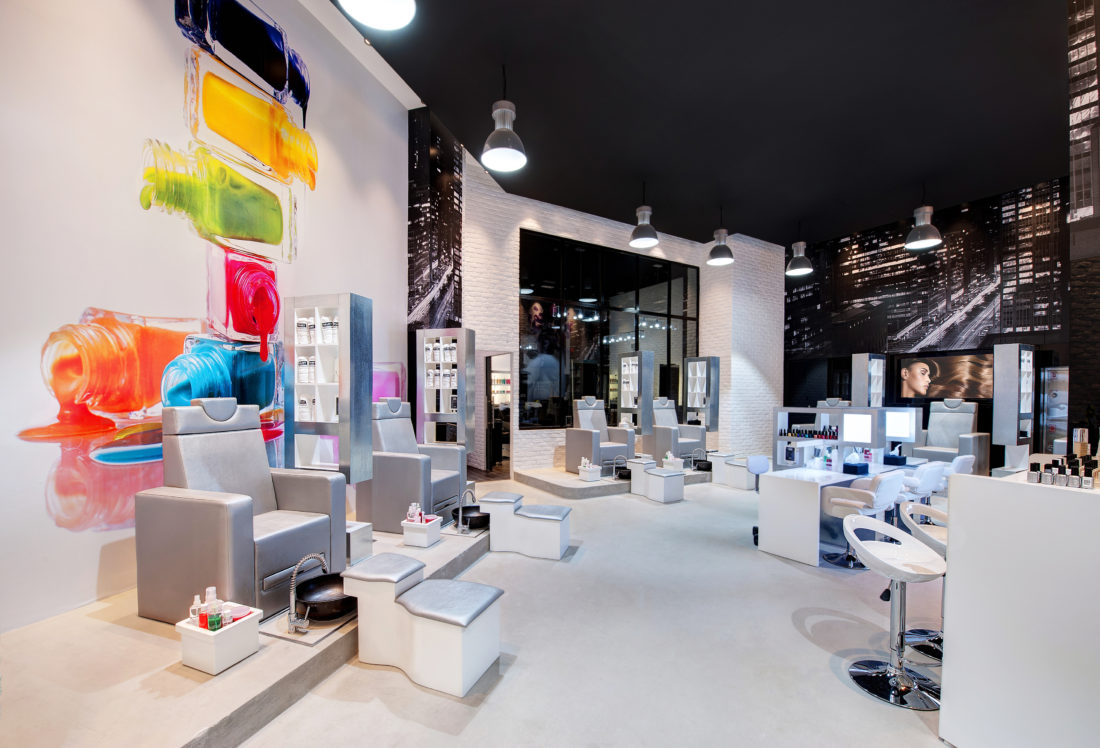 Editor: Samar Khouri