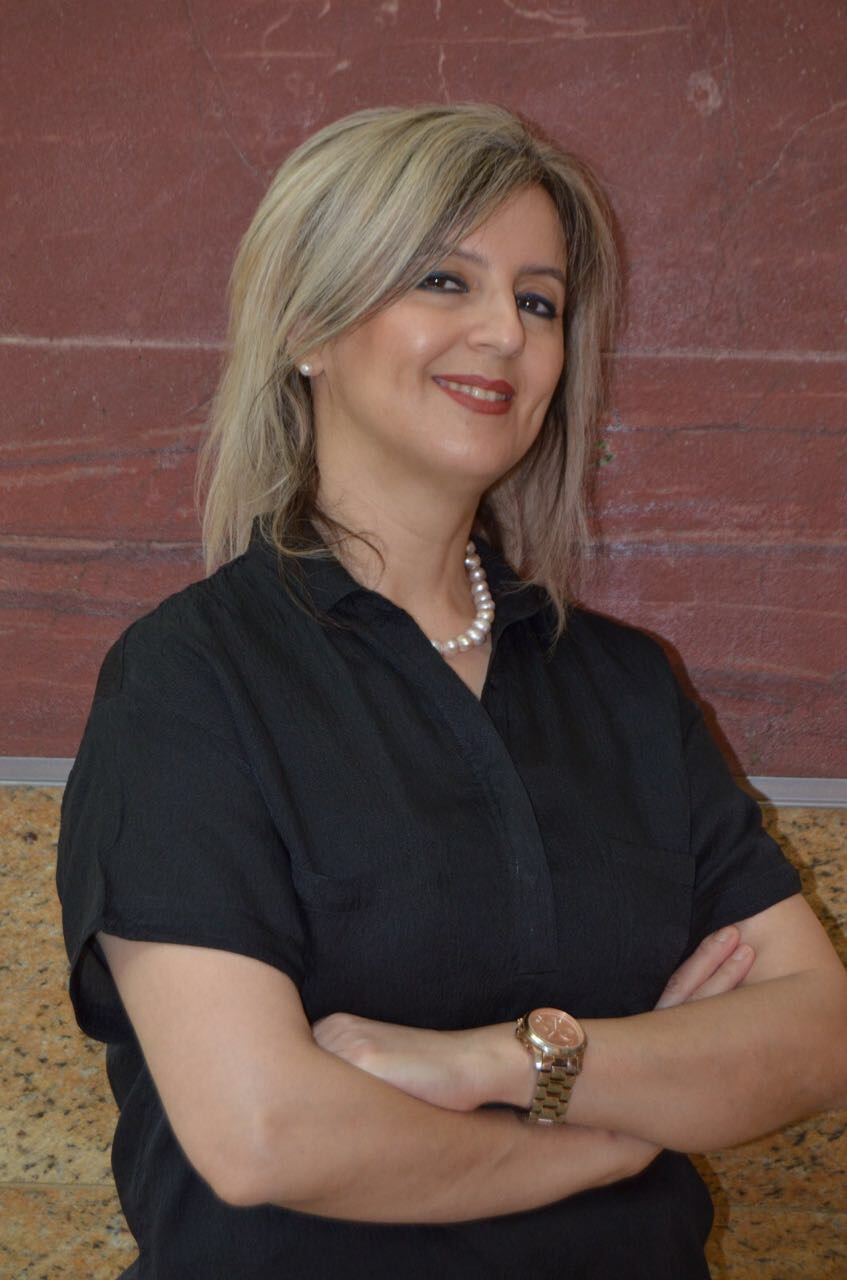 Welcome to my blog! My name is Romyet Khouri and I'm an Australian-Lebanese hairdresser based in Dubai. I grew up in Melbourne and graduated from the Australian Academy of Hairdressing at the age of 17. After getting married and moving to the UAE, I have worked across various well-known hair salons in Dubai.
I currently work as a Technical Director/Assistant Salon Manager in a prominent American-based salon in The Dubai Mall. I am also the proud founder and Executive Director of The Trending Hair, an online website that supplies the highest quality and most natural-looking hair and hair-related accessories across the world.
My years of experience have given me strong knowledge in all aspects of hair colour theory and colour correction. I have worked and collaborated with the staff of various hair colour brands including that of Wella and L'Oréal Professionnel. My relationship with the two brands has been the greatest experience of my career so far, as I have attended multiple hair exhibitions, sponsored by Wella and L'Oréal, in different countries around the world including that of Cannes, Grand Canaria, Barcelona, South Africa, Las Vegas and London. The exhibitions have been a remarkable fantasy, as I got the opportunity to meet various hairdressers, experience the different hairstyles that fit within the local and international trends and learn more about the new products developed by Wella andL'Oréal.
Being a hairdresser for more than 25 years, I wanted to start something new and to begin a new chapter of my career. Over my many years of experience, I have come under the impression that a significant number of people suffer from hair-related disorders. There are multiple hair disorders including that of Alopecia, Hirsutism, Hypertrichosis, Hair Loss, Trichodystrophy, Piedra, Trichotillomania and many more. As an experienced hairdresser, I have had many clients who suffer mostly from Hair Loss and Alopecia. Since I am not a doctor or specialised in treating those hair-like conditions, the only initiative I could take is to refer them to a specialist or to offer them a range of wigs they could wear to feel empowered again.
My job as a hairdresser is to make my clients feel and look beautiful and we all know how a bad hair day equals to a bad day. Many victims with hair conditions tend to have low self-esteem, as they feel that their only symbol of femininity has been deteriorated. As a result, I felt that I needed to come up with a solution to get rid of the victimisation and to take the 'e' out of exclusion and into empowerment.
Therefore, I decided to create an online business that deals specifically with wigs, extensions and hair accessories. I named it The Trending Hair, as it includes different hair styles that is trending today. The website includes numerous hair styles of different types and colours that suits everyone. Whether long or short, blue or black, man or woman, The Trending Hair has got it.
The success of my e-commerce website has encouraged me to go the extra mile and to offer the best styles and advice to all hair and beauty lovers. I wanted to create a platform to share with the world my experience and knowledge on hair and the industry. So, I decided to create this blog.
Hairblogstylist is the destination for all the latest gossip on hair. It includes a wide variety of interviews from the most prominent hairdressers worldwide. The main purpose of this blog is to provide feedback and support to those in need. It is not only a place for hairdressers, but also a place for anyone out there struggling with their hair.
Feel free to browse through the blog and if you feel like you need someone to talk to about your hair, please do not hesitate to contact me through this blog or on my email.
I wanted to create a platform to share with the world my experience and knowledge on hair and the industry, so this is where Hairblogstylist comes in.